Mathletics Success Stories
Here's a few of the nice things that educators
have been saying about Mathletics.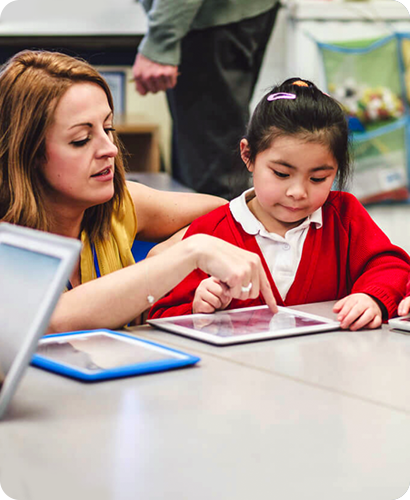 We took a decision to increase our focus on maths and raise its profile throughout the school. We had recently completed a similar project on writing with great success, so we knew it would be worthwhile.

Diane, Year 2 Maths Subject Leader

Brookdale Primary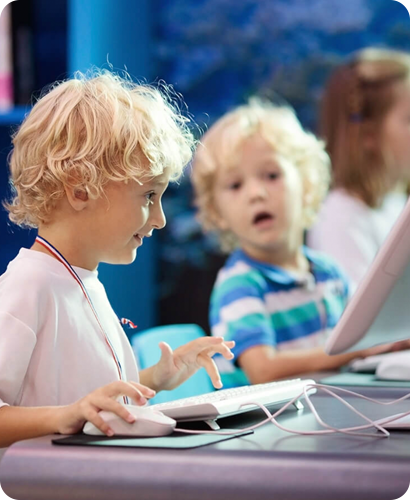 By providing variety and enjoyment, Mathletics is helping us keep maths teaching fresh and alive. It's helping us build mastery – because every activity includes three levels, this happens almost automatically.

Gary, Maths Subject Leader

Surbiton High Girls' Preparatory School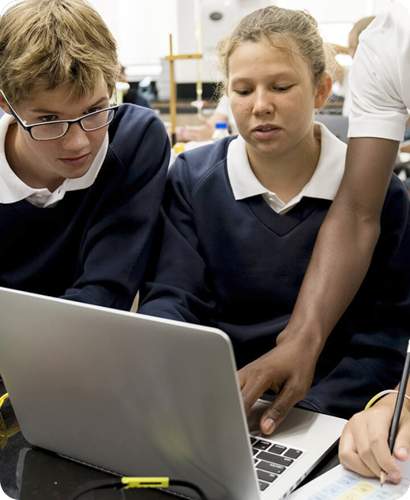 Mathletics gives me confidence that I am on the right track…I can assign different tasks and tailor them to a child's academic level. Mathletics takes them step by step through each task really well.

Megan, Teacher

Duncow Primary School
See why educators and students
worldwide love Mathletics
More nice things teachers have said…
"Mathletics covers a range of areas across the maths curriculum and is an excellent support in the classroom, especially with large class numbers!"
Tyler R, Teacher
Hamilton East School
"It's easy to use, its great resource for lesson follow up tasks, independent tasks, homework, and the reports give excellent data. The certificates are really motivating too for the students."
Moana T, Year 7 & 8 Teacher
St Joseph's School Queenstown
"I think it is an excellent program for tracking student progress and I love the new feature of Problem Solving and Reasoning for students to be able to show their reasoning. Critical during this period of remote learning as I can't physically ask a student to tell/show me how they arrived at their answer. I also love the Practice and Fluency feature – it's exactly what students need to do to improve their understanding and ability to consolidate in an area of Maths."
Penny N, Primary School Teacher
Great Ryrie Public School
"We believe that Mathletics is encouraging our pupils to take more independent ownership for their Mathematical learning experiences. It helps to cater for all ability levels and is a fantastic opportunity to help stretch and extent pupils thinking. Teachers love to observe progress and progression using the Mathletics programme. We also love the continuity in learning that is provided by Mathletics. Prior to using Mathletics our classes were using a range different internet sites to support and enhance Mathematical learning and it was difficult to ensure progression and track individual pupil progress."
Niamh McA, Numeracy Coordinator
Dromintree Public School
"It is easy to set up, provides tasks aligned with the curriculum and the kids love it. There are so many challenges you can set to motivate them. They also love the help button which explains so clearly what they need to do to complete activities."
Trina A, Maths Lead Teacher
Omakau School
"Work sets are accessible to many students which have repeated questions from the same concept. Students can improve their knowledge and understanding by referring to the worked examples. Can see their achievement easily."
Jayantha H, Head Teacher Maths
Colyton High School
"I think its great for assessment of children's knowledge…. and of applying that knowledge in a new way. In particular, the average and good children may come across as good in any areas of maths…. but Mathletics can easily identify where they are struggling!"
Andy M, Teacher
Scoil Bhride
"The kids love Mathletics. They love engaging with all the games and the multiverse, and even enjoy the lessons! The are always eager to play each other and collect points. The site is also great for teachers, the planning and teaching stuff on the site is always really useful and we love the problem solving resources."
Amy K, Teacher
Leadhills Primary
"Maths Strands align with c2c or ACv8 content descriptors & lessons quite well so it's easy to set work and monitor both participation and success rates at a glance. An indispensable homework tool ! Marking and monitoring all done!"
Nick P, Year 6 Teacher
MacGregor Primary School
"Children see it as fun, not work!"
Heather S, Year 3 Teacher
Buxlow Preparatory School
"It's a good tool to reinforce key skills to children. They enjoy earning points to achieve their certificates each week."
Ursula B, Teacher
St Francis Primary School
"Mathletics has transformed our Mathematics Curriculum from old textbooks and photocopied worksheets to the effective Use of Technology to develop Teaching and Learning throughout the school. Mathletics also lends itself easily to support pupils through instant feedback and lovely visual assessment records for teachers planners."
Michael M, ICT Coordinator
St. Malachy's Public School
"Mathletics promotes learning in Maths, helps consolidate learning and allows the pupils to become independent learners. It is easy to help with assessments and promoting learning at home. Parents are very positive about it too."
Ciara S, Maths Lead Teacher
Our Lady's Primary School
"Mathletics is an educational and engaging program that encourages pupils to take ownership of their learning. It helps teachers in managing their workload. As personalized targeted work can be set quickly save time marking . Data collected can be used to support teachers' assessment. It allows parents to support their children learning at home. It provides evidence of pupils leaning and provides data to back up teachers assessment. As a Maths lead, I can monitor the setting and completion of homework across the Department and monitor the progress of every student."
Rehka A, Maths Lead Teacher
Hambrough Public School
Ready to get started with Mathletics?