Free classroom resources
Choose from a range of resources for mathematics
and literacy, as well as classroom management.
Ages X—Y
The Alberta Curriculum Support Package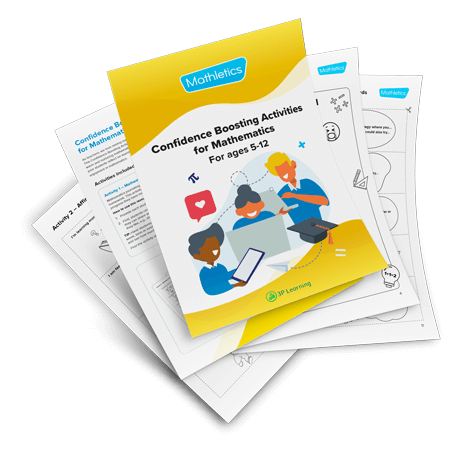 Ages 5—12
Confidence Boosting Activities for Mathematics
Download these ready-to-use classroom activities to boost students' confidenc…
Ages 4—6
Phonics Sorts
Download these free Phonic Sorts to build core phonics skills in early learne…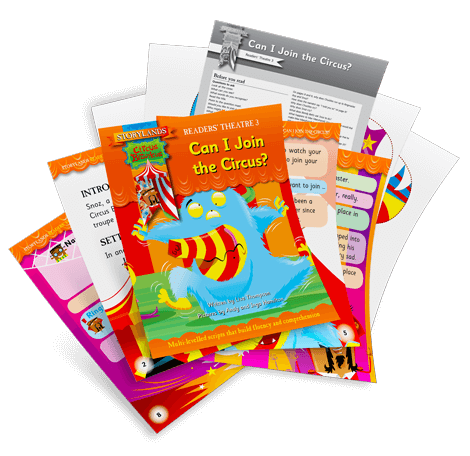 Ages 4—12
Literacy Theatre Lesson Plan!​
Download this exciting theatre lesson plan pack to engage K-6 literacy learne…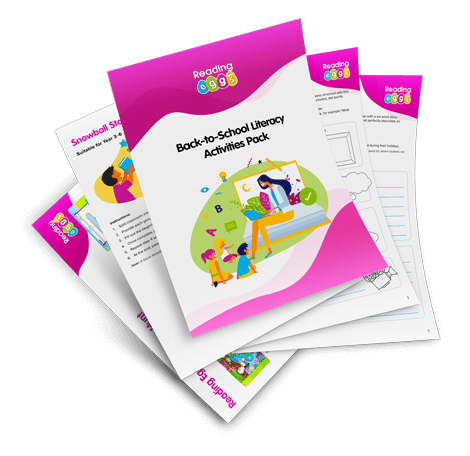 Ages 4—12
Back-to-School Literacy Activities Pack!
Download this back-to-school themed activities pack to engage young literacy …
Ages 5—13
Back-to-School Mathematics Activities Pack!
Download this back-to-school themed activities pack to engage students in you…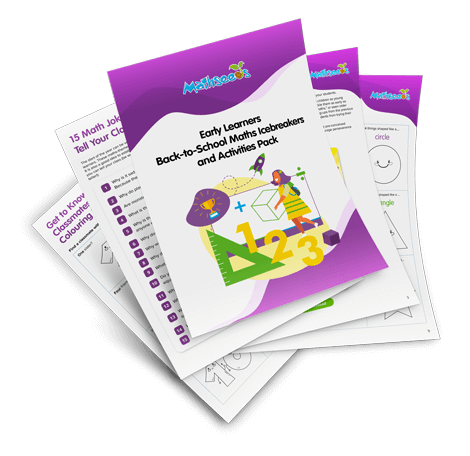 Ages 5—9
Back to School Mathematics Activities Pack!
Download this back to school themed activities pack to engage young maths lea…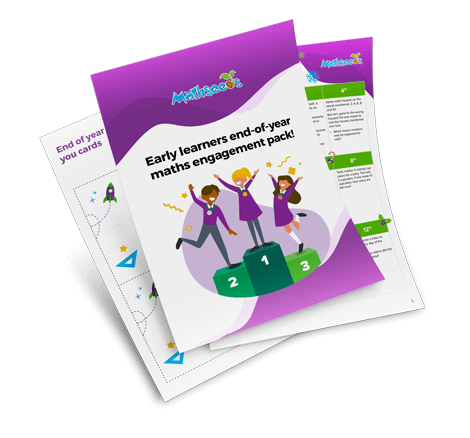 Ages 4—9
End-of-year Maths Engagement Pack!
Download free holiday themed activities and certificates to engage young math…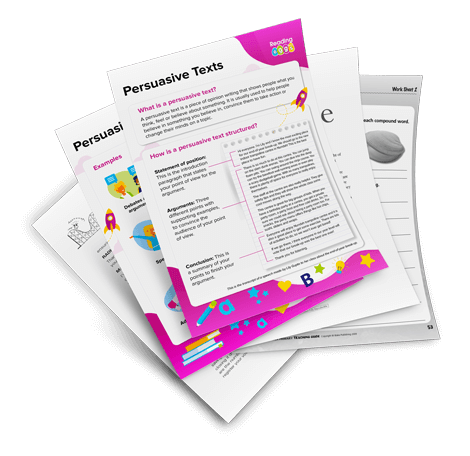 Ages 4—13
Persuasive Text Learning Packs
Introduce, reinforce or extend students text knowledge, writing and comprehen…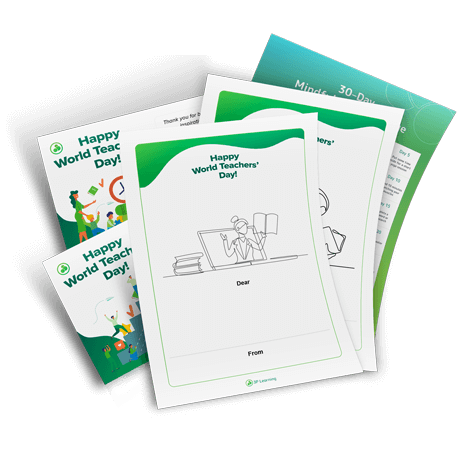 Ages 8—16
World Teachers' Day Pack
Download your free World Teachers' Day pack!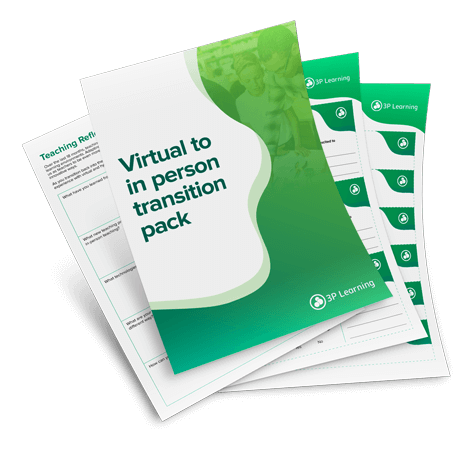 Ages 4—14
Virtual to In-Person Transition Pack
This handy pack is designed to help you transition back to the classroom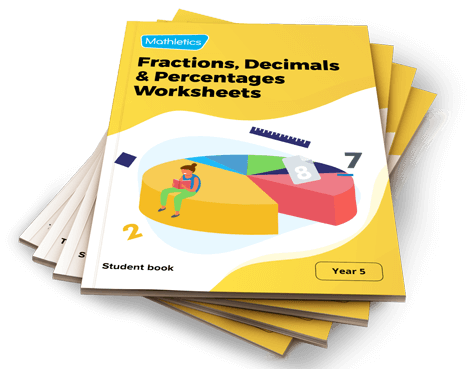 Ages 9—15
Fractions, Decimals and Percentages Worksheets
Free mathematics worksheets for grades 5-9 covering fractions, decimals and p…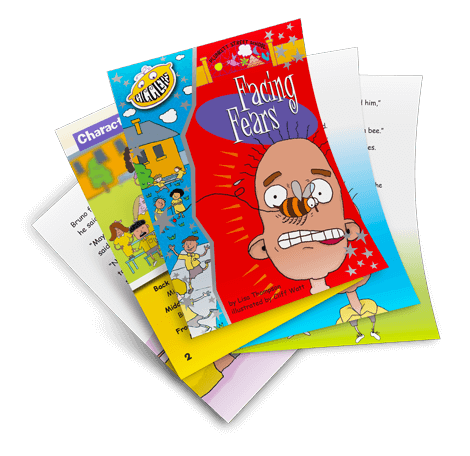 Ages 8—13
Sample Reading Eggs eBook
Great for reading practise and to help students learn about fears, feelings a…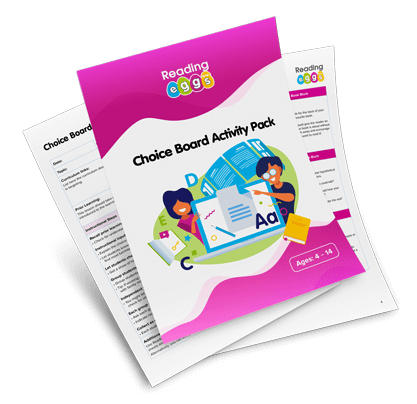 Ages 4—14
Literacy Choice Boards Pack
Download your free copy of these reading and writing choice boards.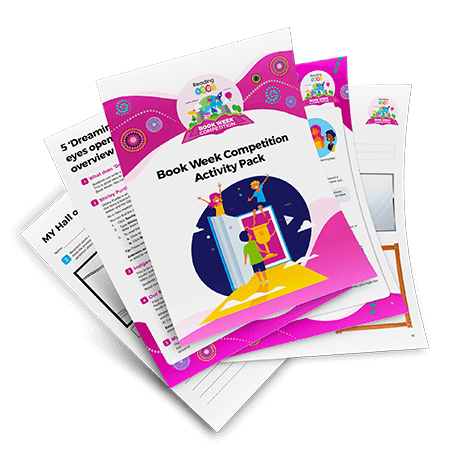 Ages 5—13
Book Week Activity Pack​
Get your students excited about all things books this Book Week, or at any ti…
Ages 5—12
Literacy in the Real World Project Kit
Prepare an enjoyable, skill-building and curriculum-aligned literacy project …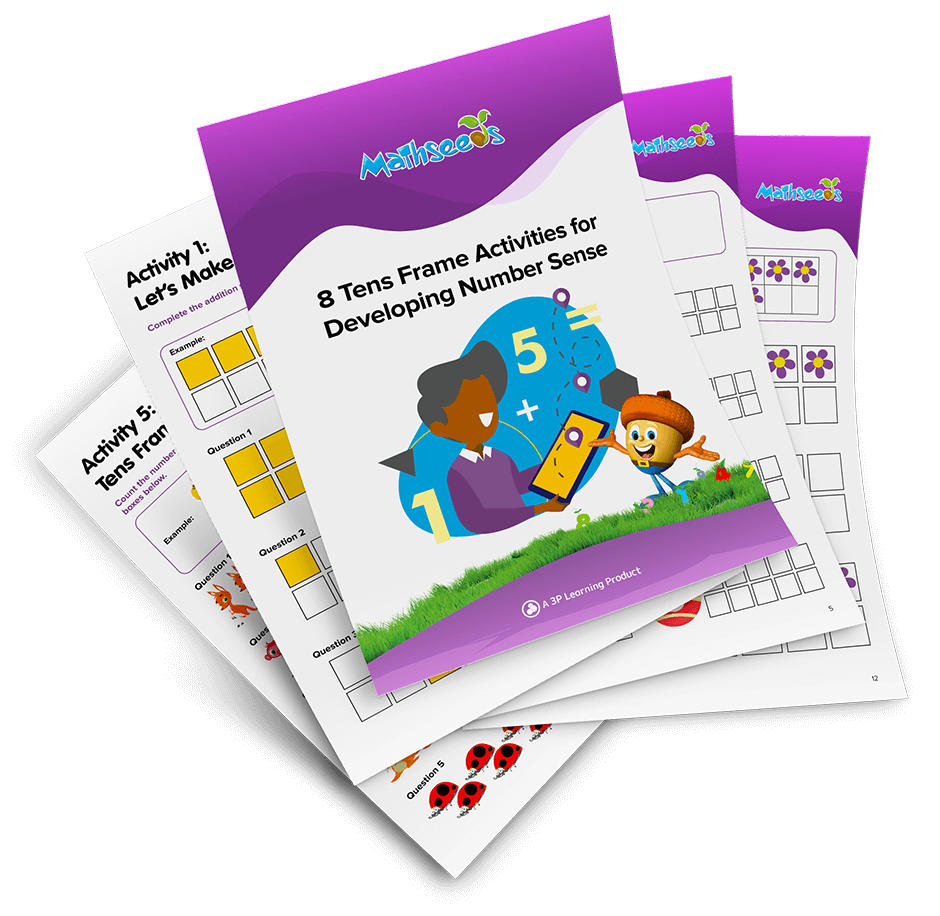 Ages 4—8
8 Tens Frame Activities
Download free Tens Frames activities to help build number sense and help earl…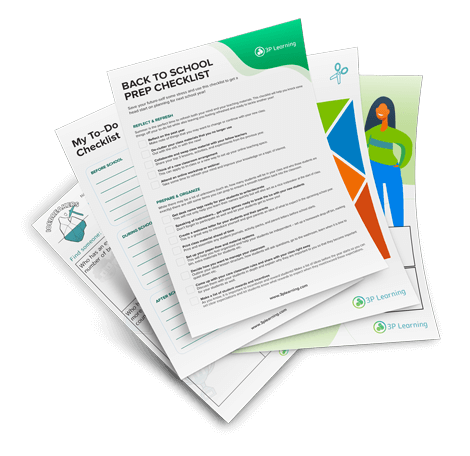 Ages 5—16
Back to School Teacher Toolkit
Save your future-self some time and get prepared for the new school year now …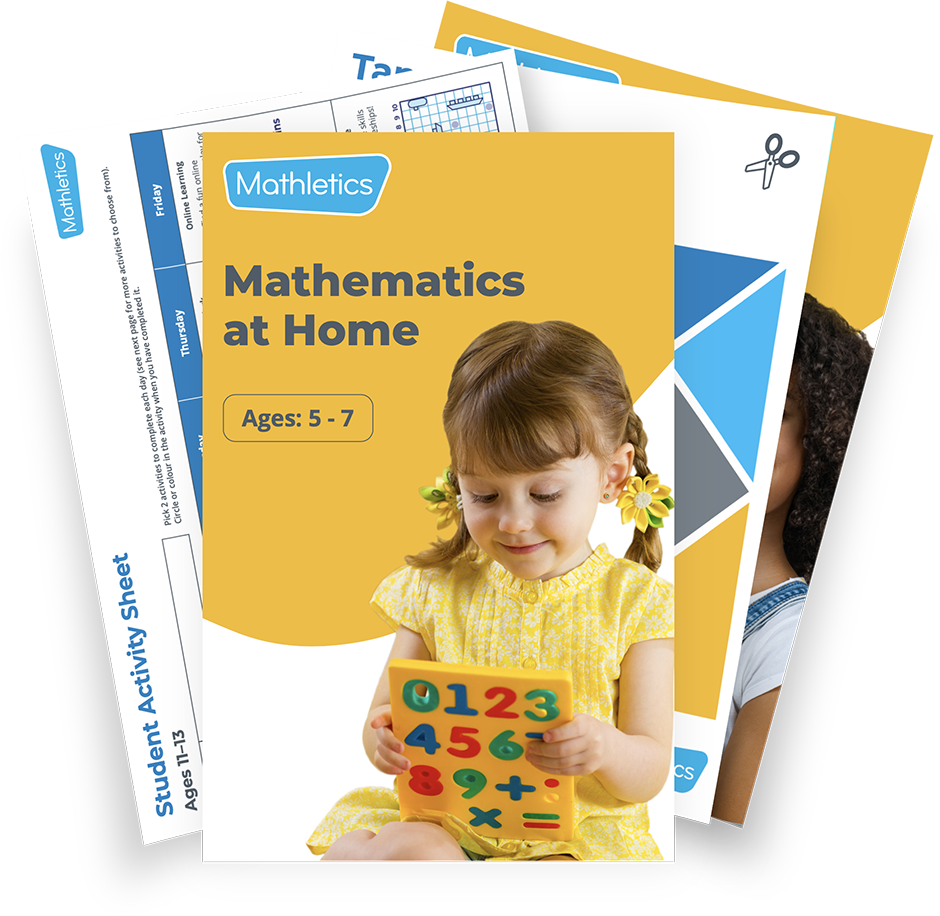 Ages 5-13
Mathematics at Home Teacher Pack
Two weeks of fun, hands-on, and educational mathematics activities to captiva…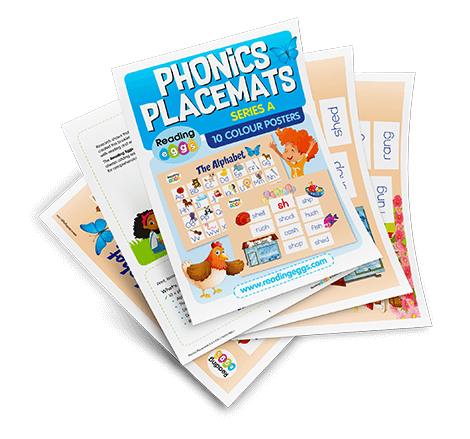 Ages 4—6
Phonics Placemats​
Use these Placemats to strengthen the foundations for reading including phoni…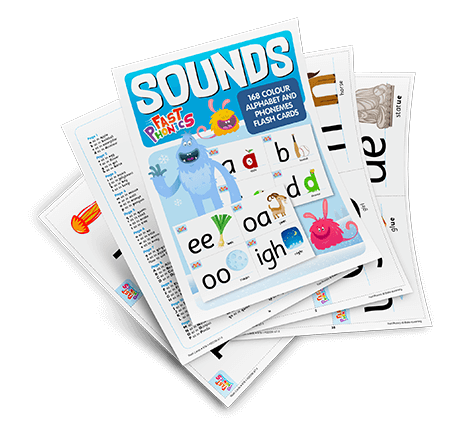 Ages 4—6
Phonics Flash Cards
Use these Flash Cards to help students build essential phonological awareness…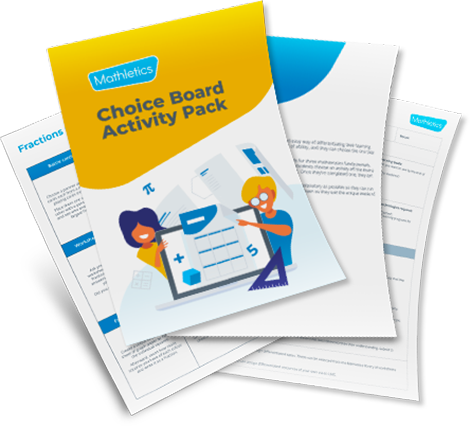 Ages 4-16
Mathematics Choice Boards Pack
Ready-to-use classroom activities to help differentiation mathematics lessons…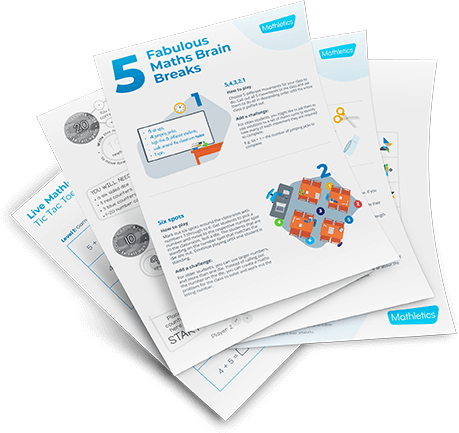 Ages 4-12
Mathematics Motivation Pack
Ready-to-use classroom activities to keep students engaged and motivated to l…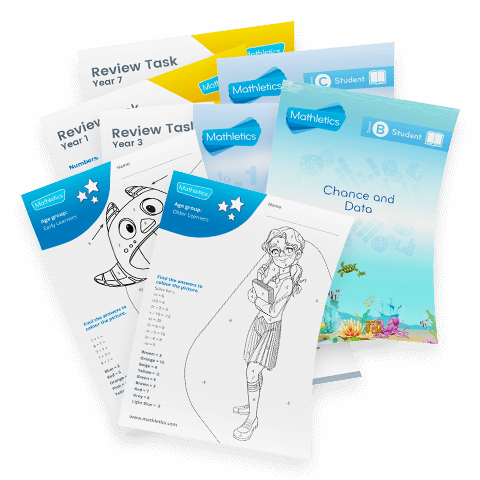 Ages 4-16
Mathematics Catch-up Kit
Review, refresh and challenge mathematics skills and understanding to get stu…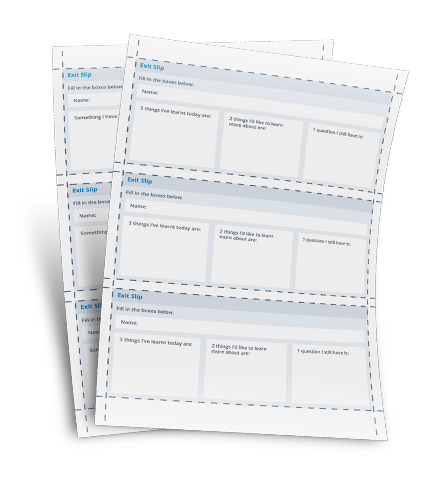 Ages 8-16
Mathematics Lesson Exit Slips
The perfect resource to informally assess how well your students have underst…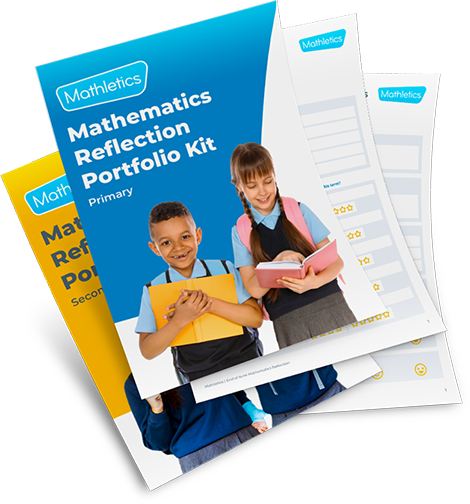 Ages 4-16
Mathematics Student Reflection Portfolio Kit
Ready-to-use resources to help monitor, measure, and communicate student prog…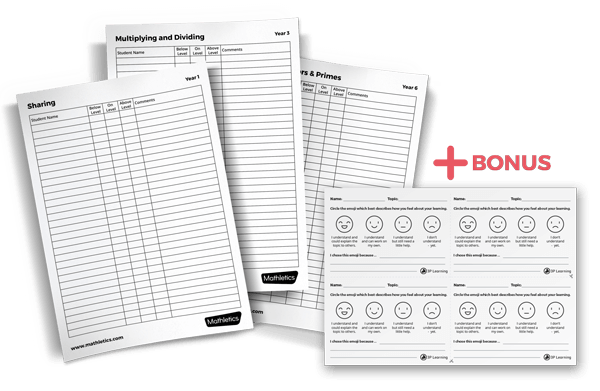 Ages 4-12
Student Assessment Sheets
Scaffolded assessment sheets to help educators record and analyse students' m…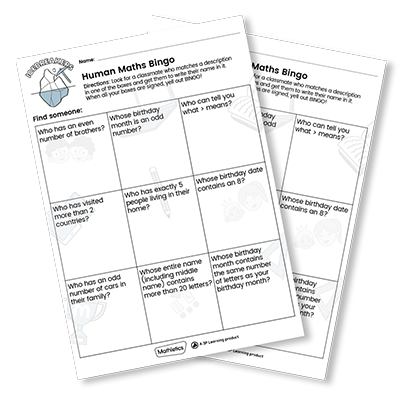 Ages 4-16
Mathematics Back to School Icebreakers
A collection of enjoyable, ice breaking activities for back-to-school. The pe…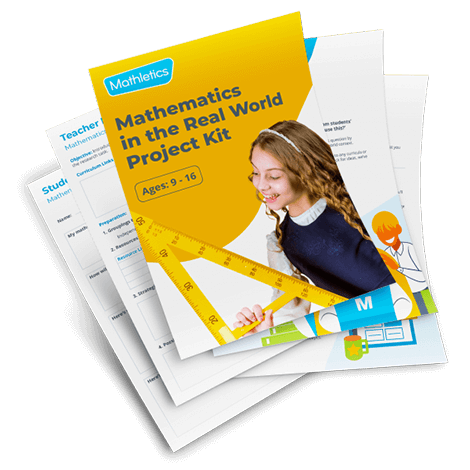 Ages 9-16
Mathematics Real-world Project Teacher Kit
See connections between mathematics and the real world and develop soft mathe…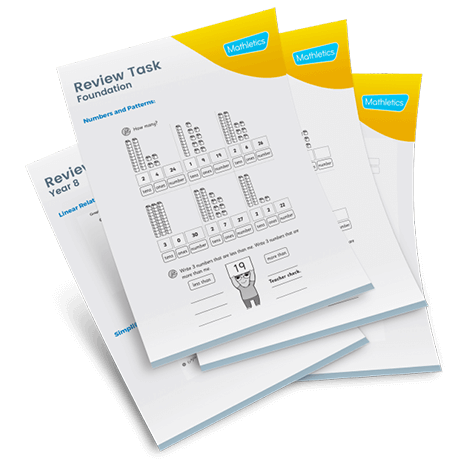 Ages 4-16
Mathletics Review Activities
Teacher-made worksheets to help educators assess students' understanding of m…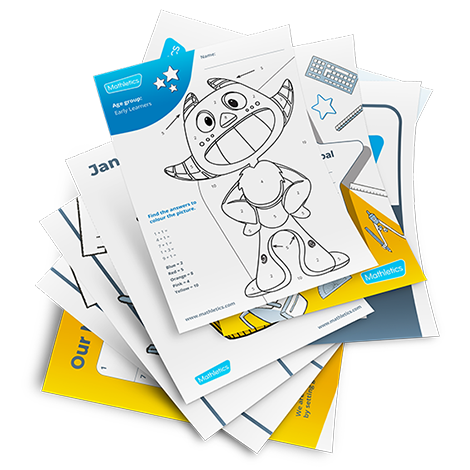 Ages 4-16
Classroom Decoration Kit
A pack perfect for creating an enjoyable classroom environment, engaging stud…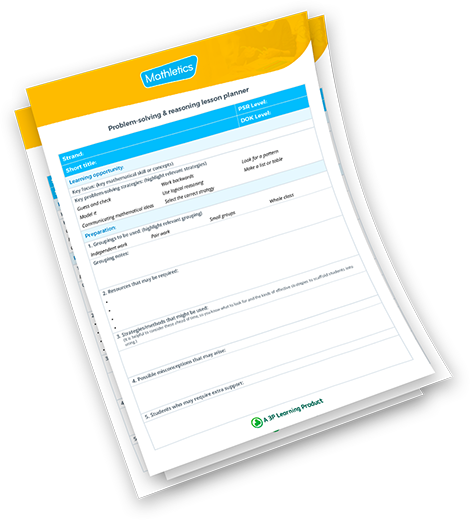 Ages 8-14
Problem-Solving and Reasoning Lesson Planner
A step-by-step informative template that can be used by educators to each inc…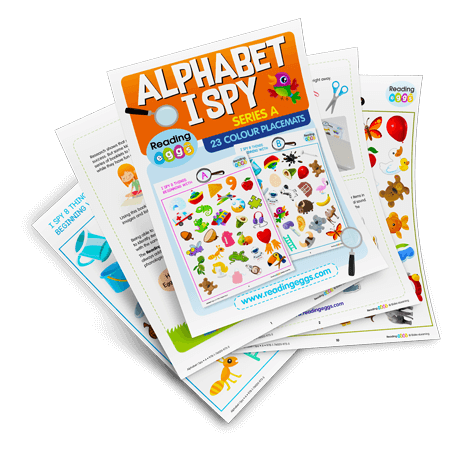 Ages 4-6
Alphabet I Spy Printable Activities
Use these Alphabet I Spy activities help students build essential phonologica…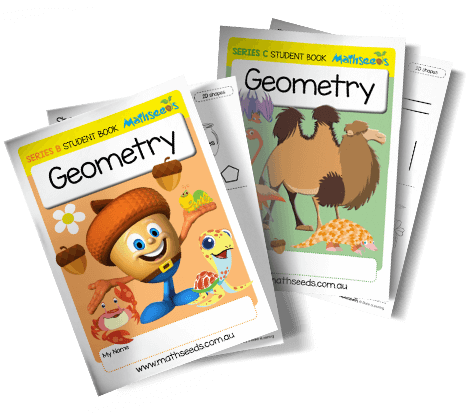 Ages 4-9
Geometry Printable Activities
These printable geometry activity sets are great resources for introducing, r…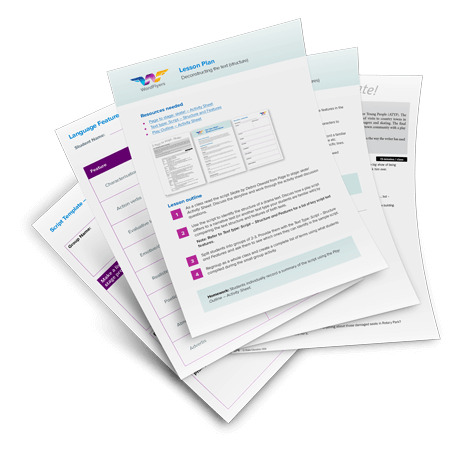 Ages 12-16
Script Writing Lesson Plan Pack
Build students' writing skills and confidence collaboratively and creatively …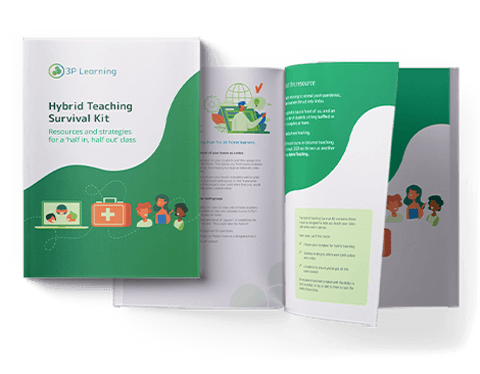 Ages 4-17
Hybrid Teaching Survival Kit
Struggling to simultaneously teach the students in front of you and the stude…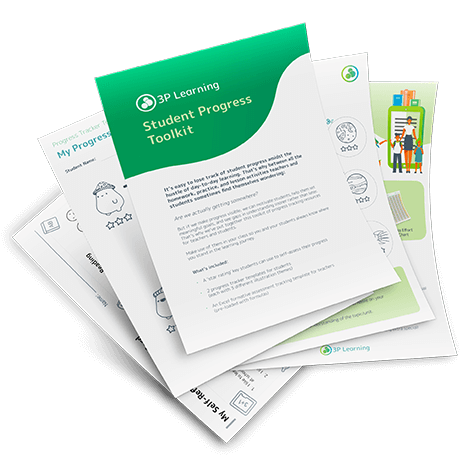 Ages 5-12
Student Progress Toolkit
Make progress visible with this Student Progress Toolkit. Motivate learners t…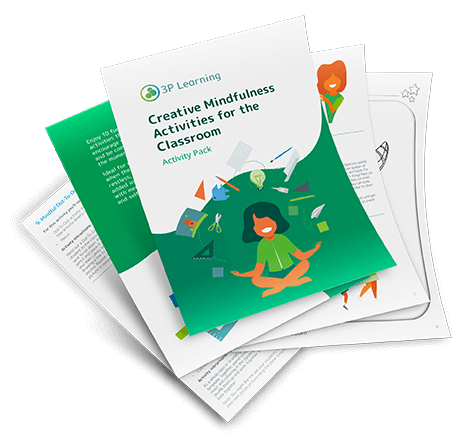 Ages 5-16
Cool, Calm & Collected
This Mindfulness Kit contains 10 creative and fun activities to help you crea…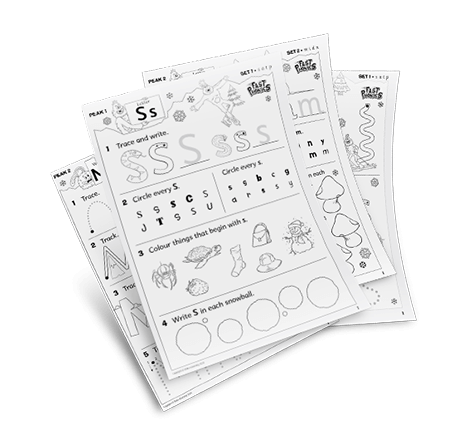 Ages 4-9
100% Free Phonics Worksheets for Busy Teachers
These worksheets are ideal for introducing, reinforcing or revising phonics a…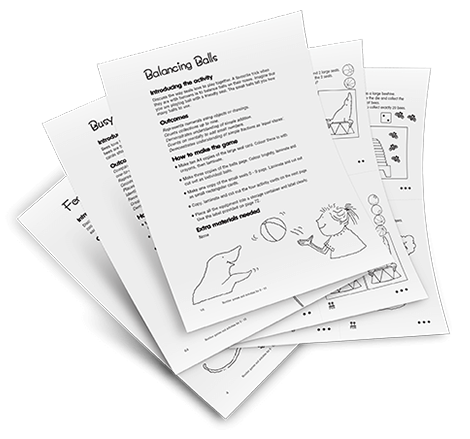 Ages 5-7
Number Games: Counting 1-10
Help early learners master counting 1-10 the fun way with these creative numb…
Ages 5-12
COVID Catch-Up Kit
Prepare yourself to get back to teaching with the COVID Catch-Up Kit.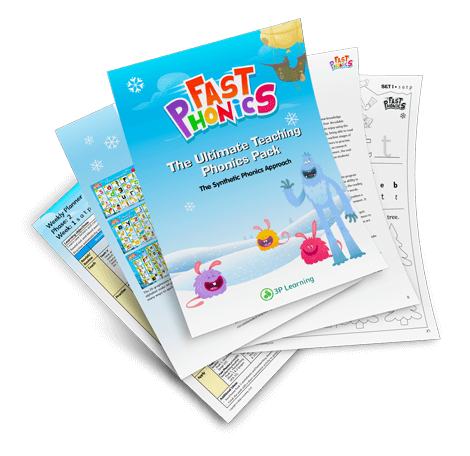 Ages 5-7
The Ultimate Teaching Phonics Pack
This introduction pack provides teachers with all the resources and support n…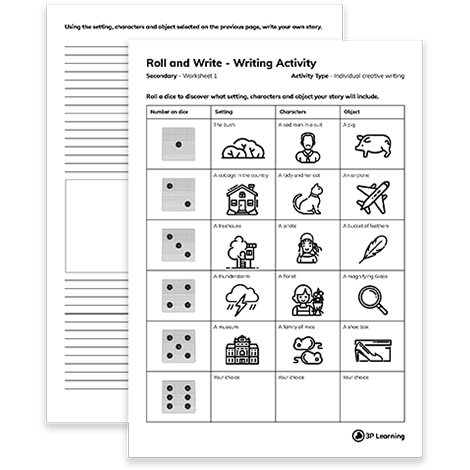 Ages 3-16
Roll and Write Activity
Open your students' eyes to the fun and imaginative world of creative writing…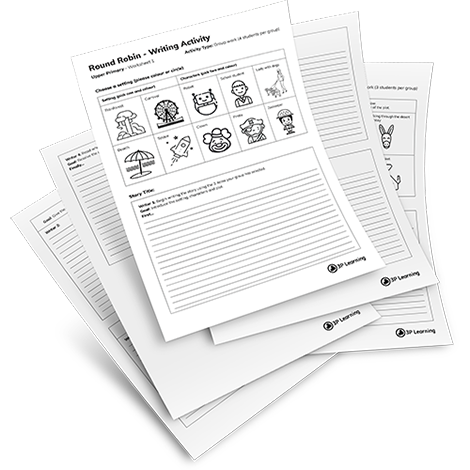 Ages 10-16
Round Robin Writing Activities
Mix up your creative writing lessons and encourage students to dive deep into…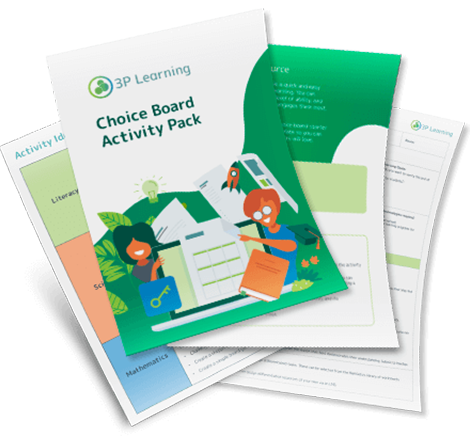 Ages 5-16
Choice Boards Resource Pack
This Choice Boards Resource Pack equips you with the tools needed for simple …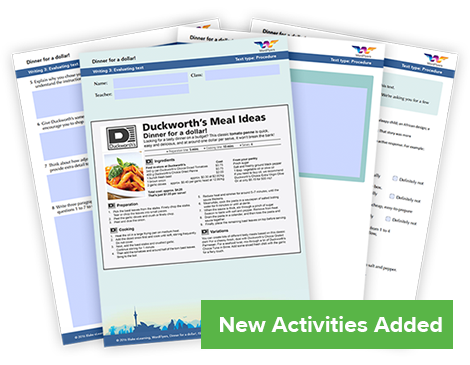 Ages 13-16
Scaffolded Writing Activities
These interactive writing PDFs guide students on how to evaluate a text as we…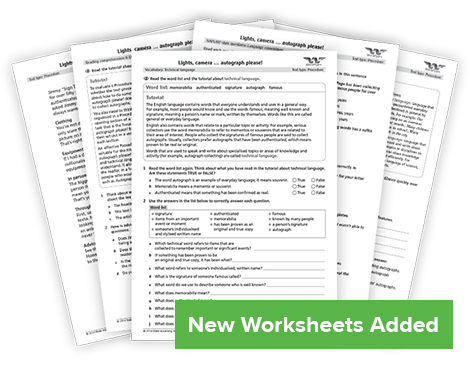 Ages 13-16
Classroom literacy worksheets
Practice, refresh or extend your students' knowledge in the areas of grammar,…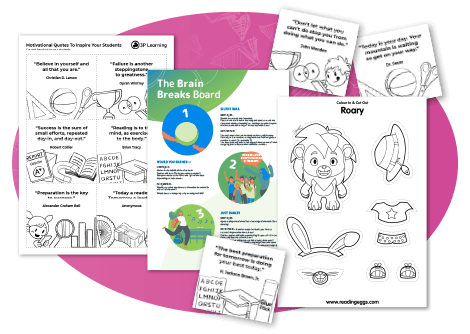 Ages 5-12
Engagement Booster Pack
Maintain momentum and motivation in the classroom.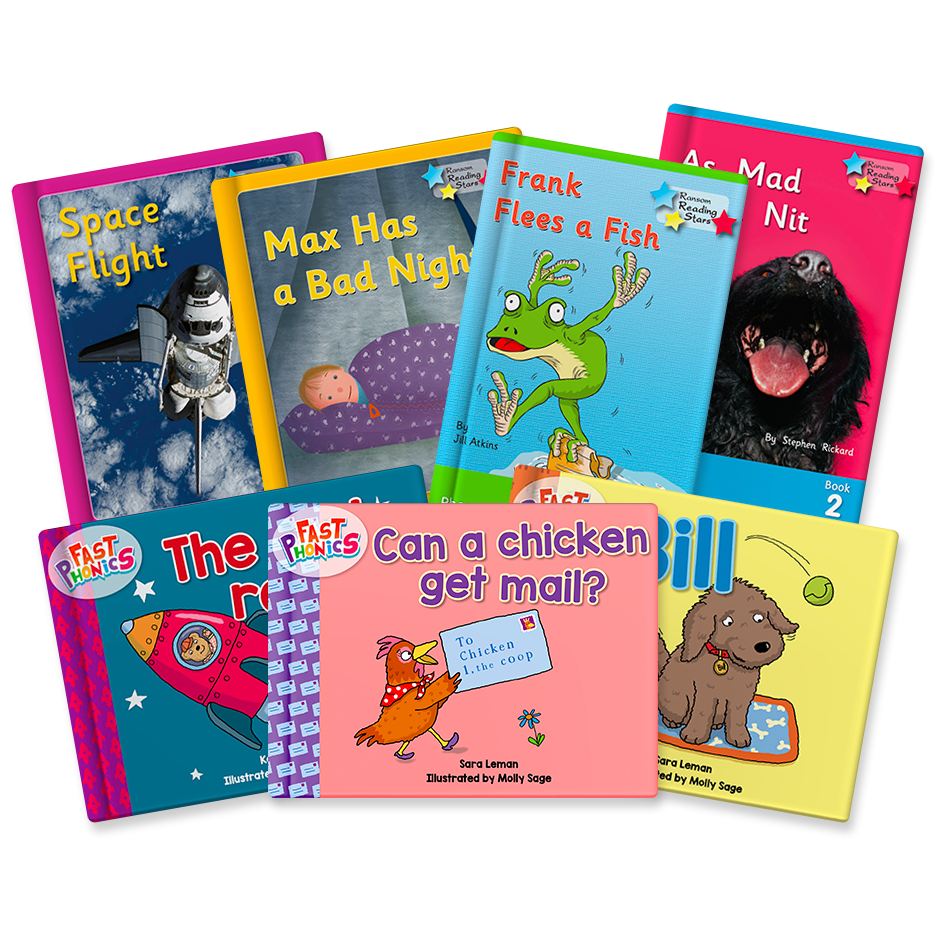 Ages 5-7
Reading Eggs Phonics Readers
Downloadable and decodable readers to support phonics skill-building.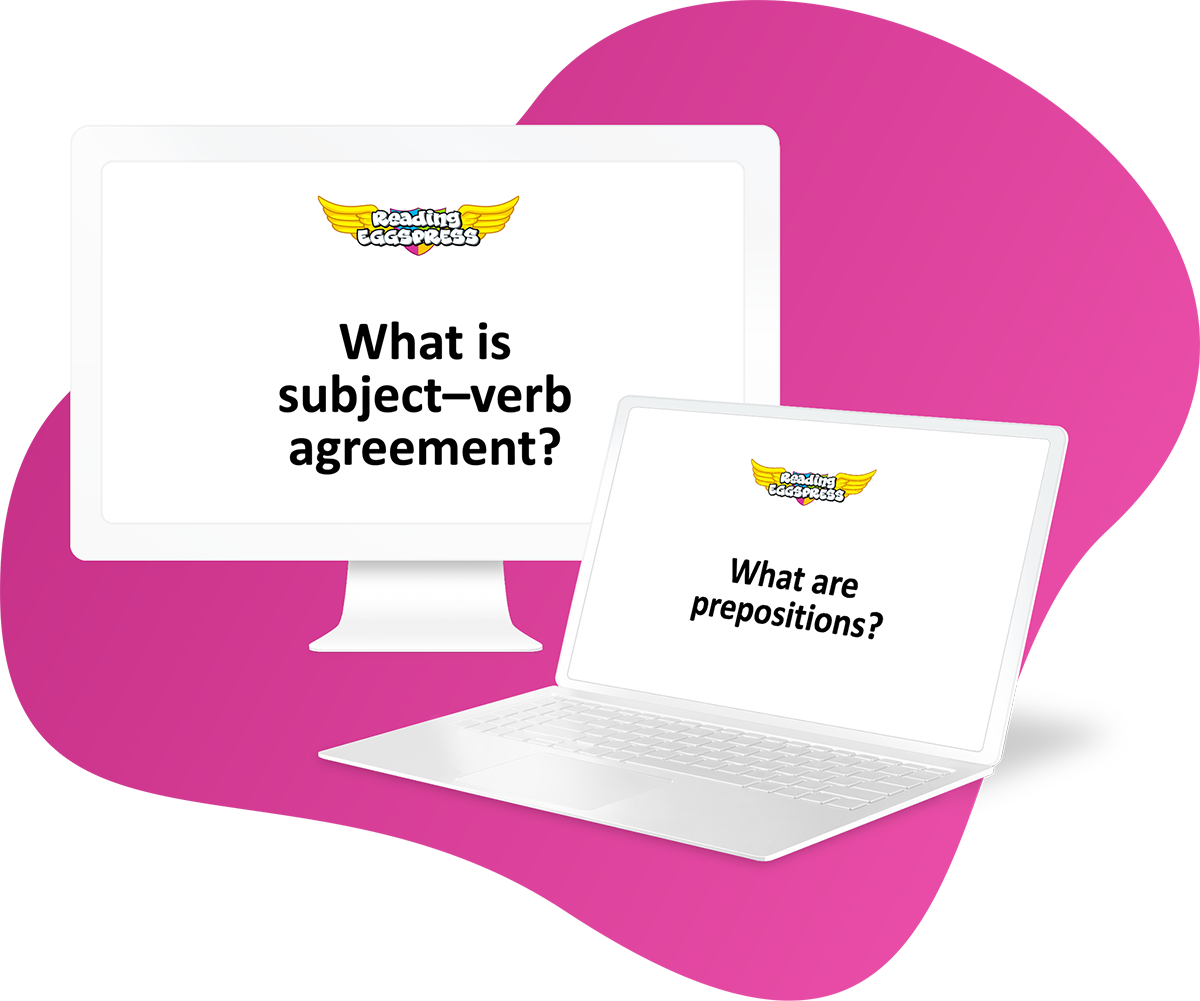 Ages 5-10
PowerPoint Lessons Sample Pack
Ready-made PowerPoint Lessons from the team at ABC Reading Eggs.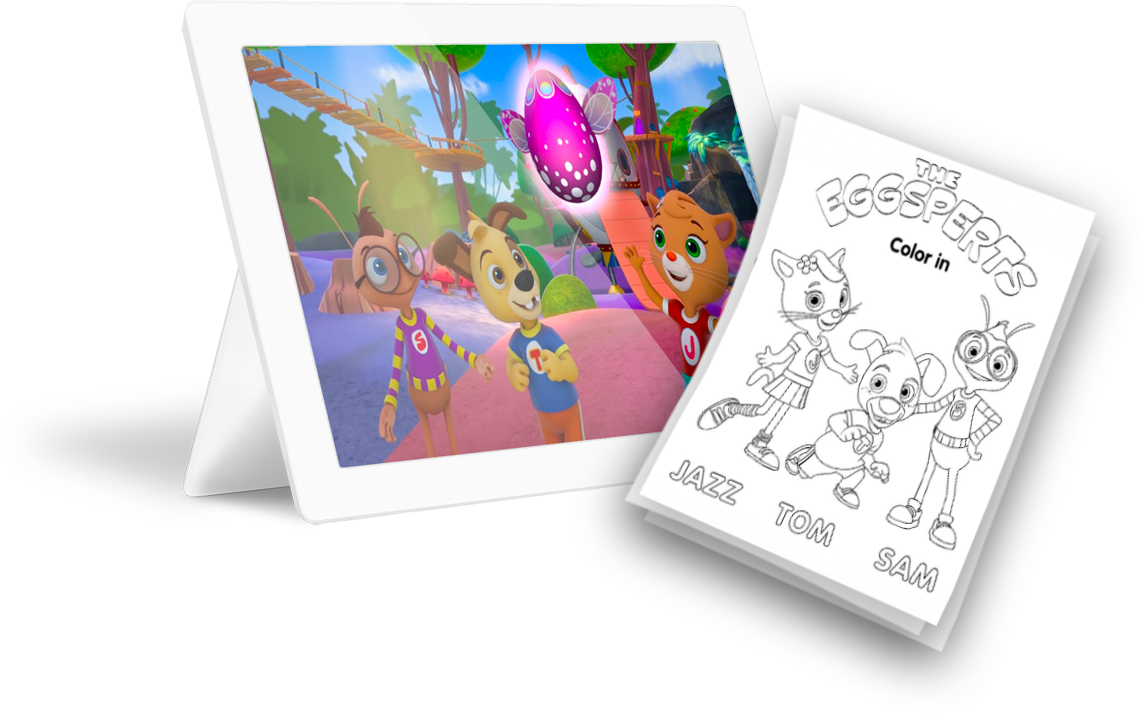 Ages 4-7
The Eggsperts 3D Animated Phonics Episodes
Fun-filled, 3D animated phonics episodes that teach essential phonics skills.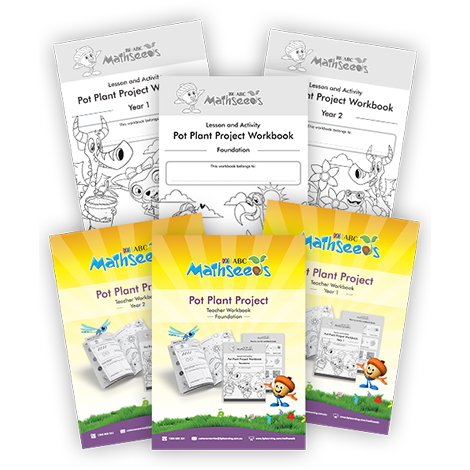 Ages 5-7
Mathseeds Pot Plant Project Kit
Students will embark on a phenomenal journey, where not only will they build …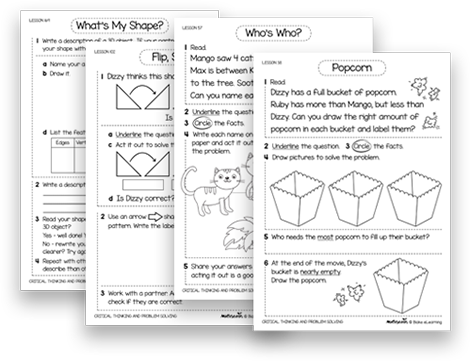 Ages 5-7
Printable Problem-Solving and Critical Thinking Activities
Provide students with strategies to reason, interpret and solve increasingly …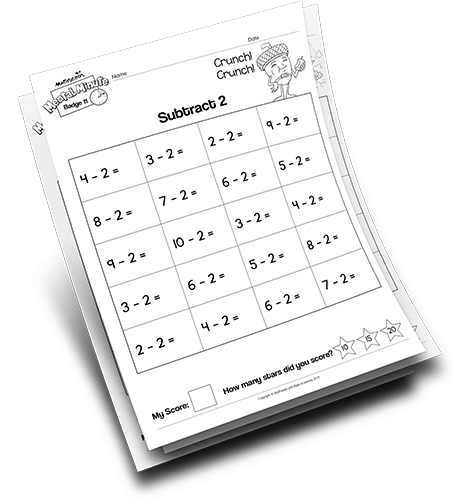 Ages 4-9
Fact Fluency Worksheets
Printable fact fluency worksheets made for teachers and students.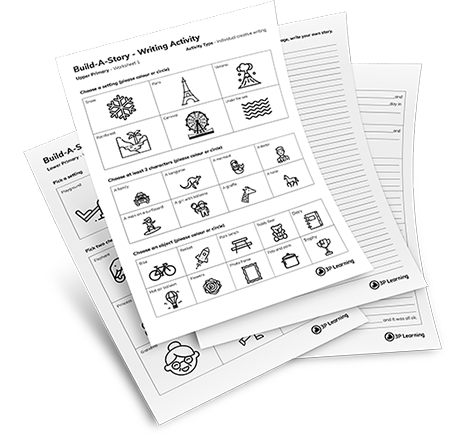 Ages 5-12
Build-a-story Writing Activity
Get your students thinking and writing creatively with these fun writing work…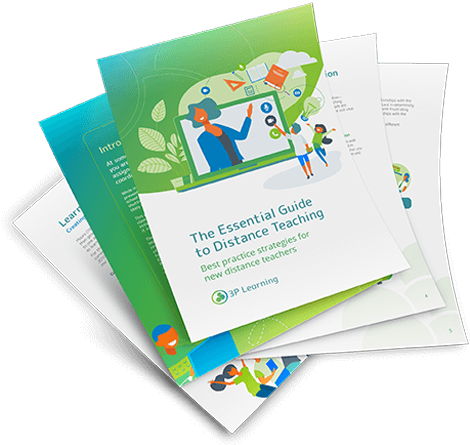 Ages 5-16
The Essential Guide to Distance Teaching
Get prepared to take your class online with our comprehensive guide to distan…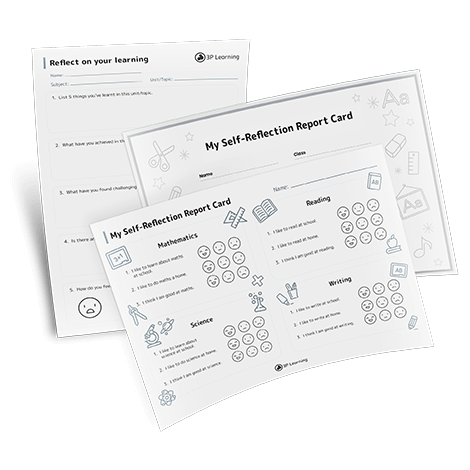 Ages 5-16
Student Self-Reflection Cards
Identify students' level of understanding and confidence across the key learn…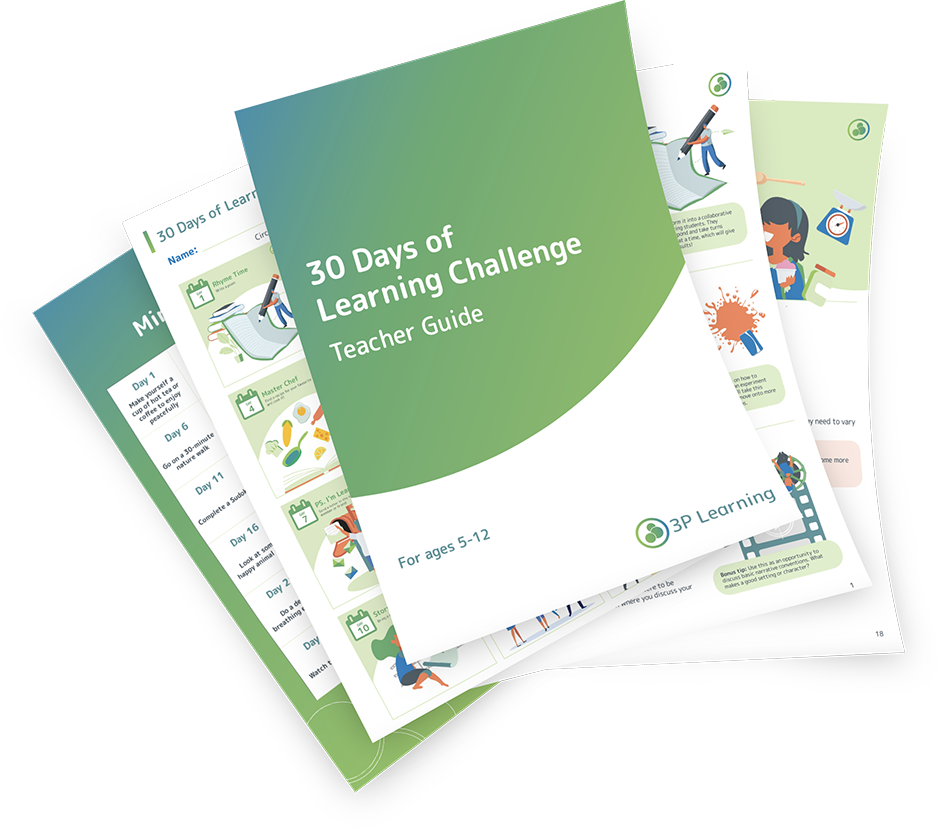 Ages 5-12
30 Days of Learning Challenge Pack
Make learning exciting with 30 days of fun, simple, hands-on learning activit…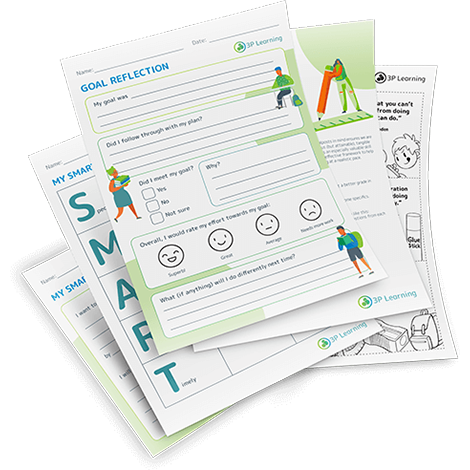 Ages 7-12
Goal Setting – SMART Goals Pack
Give students ownership of their learning and help them set realistic, achiev…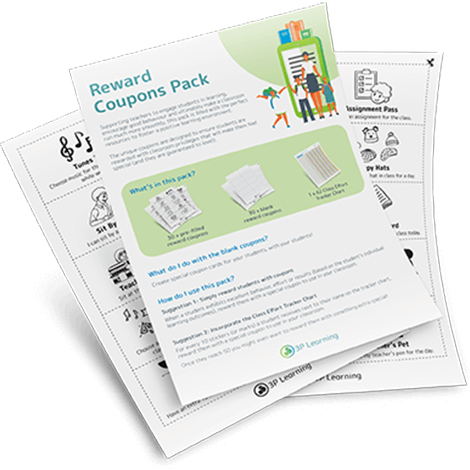 Ages 5-16
Reward Coupons Pack
Engage students in learning, encourage good behaviour and create a positive l…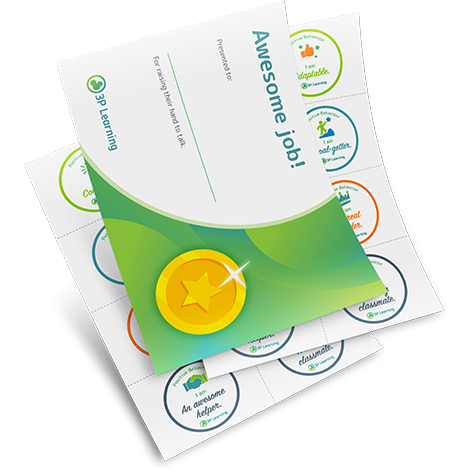 Ages 5-16
Positive Behaviour Pack
Foster a positive learning environment by recognising your students' outstand…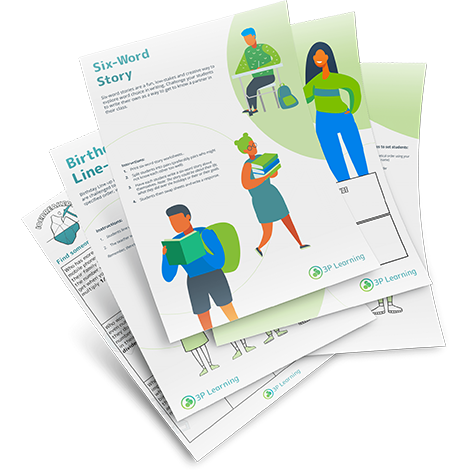 Ages 5-16
Back-to-school Icebreakers
Get to know your students (and your students know you) with some of our favou…