Careers
Find meaningful work shaping the learning
lives of students and children all over the world.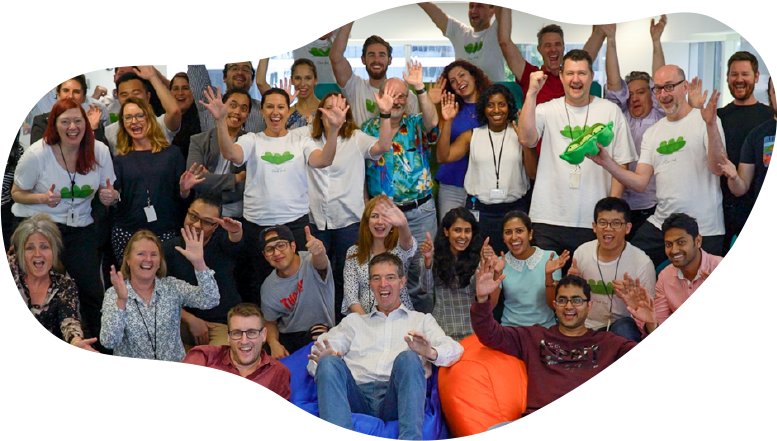 Interested in
joining 3P?
We're always on the lookout for people passionate in their craft, who strive for greatness, and are always looking to be their best.
Our Values
Our culture is fun and informal. Our values and behaviours make us who we are and they are a lot more than words – they guide us every day and lay the groundwork for how we get things done, both the big things and the small. We have 3 "pea" mascots that help bring our values to life – their names are Practice, Play and Progress. Below is a little bit more about our values…
Love Learning
Learning every day is in our DNA! We are relentlessly curious and look for ways to learn in everything we do, even when things don't go as planned!
Move Mountains
We are a tenacious and resilient bunch, we never give up but we also want to keep raising the bar for ourselves. We aim to be unstoppable and to achieve amazing things.
One Pod
We are one team. One global village. We count on each other. We are one pod.
See the Unseen
Creativity and innovation is at the heart of everything we do. We are open to new ideas (big and small) and are always thinking about how we can be, and do, better.
Why you'll love working at 3P Learning

3P Flex – work your
best, in your way
You know how you work best. Whether you thrive in the office or prefer your desk at home, it's your work, your way.

3P Days – nurture your personal passions
Take 3 additional days of leave each year to spend on your education and interests and embrace your love of learning.

3P You – grow
your own way
Get full access to LinkedIn Learning, as well as personalised Love Learning Plans so you can meet your professional goals.
Get in touch
Ready to inspire a love of learning? Whether you're looking for a program or want to talk to one of the team, we're only a button click away: