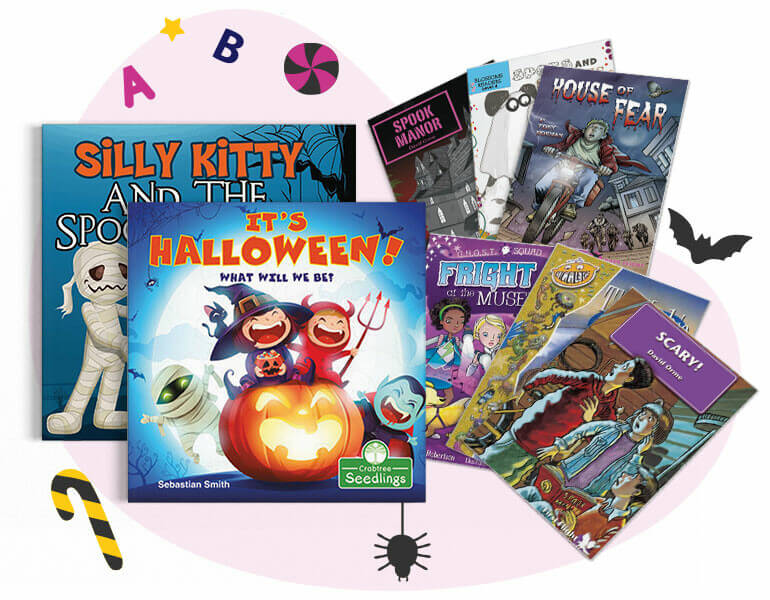 From pumpkin carving to dressing up, Halloween is such a fun time for students. It's also a great time to encourage them to read.
With over 3,500 digital books to choose from, the Library in Reading Eggs has plenty of Halloween-themed books to keep your students engaged and entertained.
Whether you're looking for picture books about Halloween, or spine-chilling tales about monsters and ghosts – there's a story for everyone.
From emergent to independent readers, here are 14 spooktacular books to read this Halloween season.
For Reception or Kindergarten to Grade/Year 1 and 2
Silly Kitty and the Spooky Night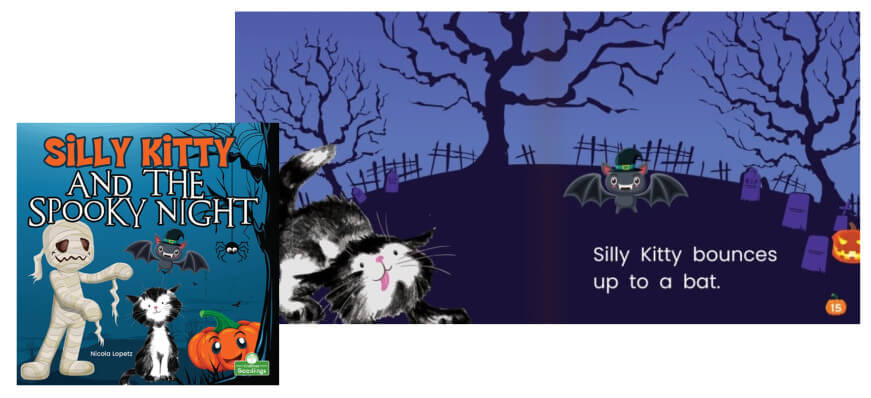 Designed for pre-readers and emergent readers, this fun series follows Silly Kitty's attempts to stay out of trouble while her human, Emma, is busy. Read about Silly Kitty's adventures on that spooky night!
Younger learners will love the character Silly Kitty in these adorable, illustrated stories. There is also a page in each book for teachers that suggests guiding questions to help aid in reading comprehension.
The rest of the Silly Kitty series (6 in total) is also available in the Reading Eggs Library.
Trick or Treat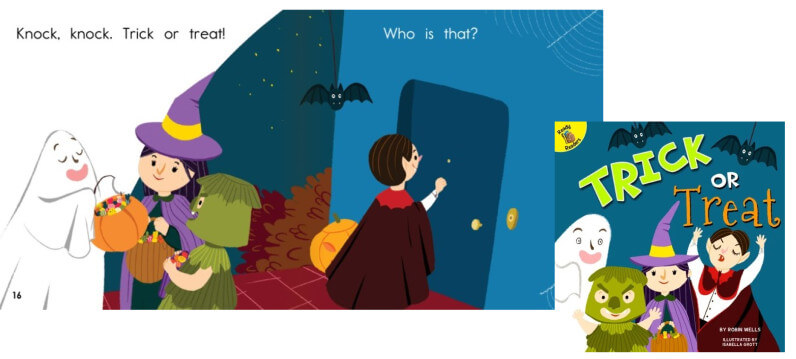 Knock, knock. Trick or treat! It's Halloween. See all the different costumes children wear on their fun-filled Halloween adventures for sweets/lollies.
This Halloween book includes reading tips and a vocabulary list to help develop reading comprehension skills along the way.
It's Halloween! What will we be?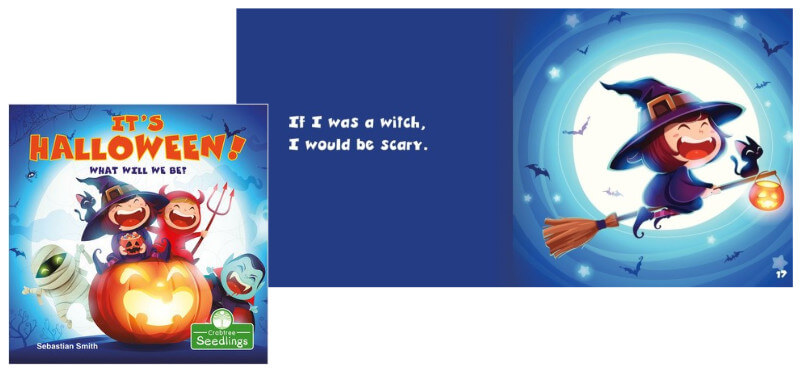 Halloween is exciting for many reasons, but the best reason is you get to dress up! From a pirate to a princess, children in the book run through a long list of all the things they could be for Halloween.
New feature! The Reading Journal
The Reading Journal (found in the main navigation page of Reading Eggs, Reading Eggspress and the Library) is an interactive record of all the books your students have read in the Library. This is where they can add their own comments and stickers to make their Journal uniquely theirs!
It's not just a list of books read by your students, but a real celebration of their reading journey.