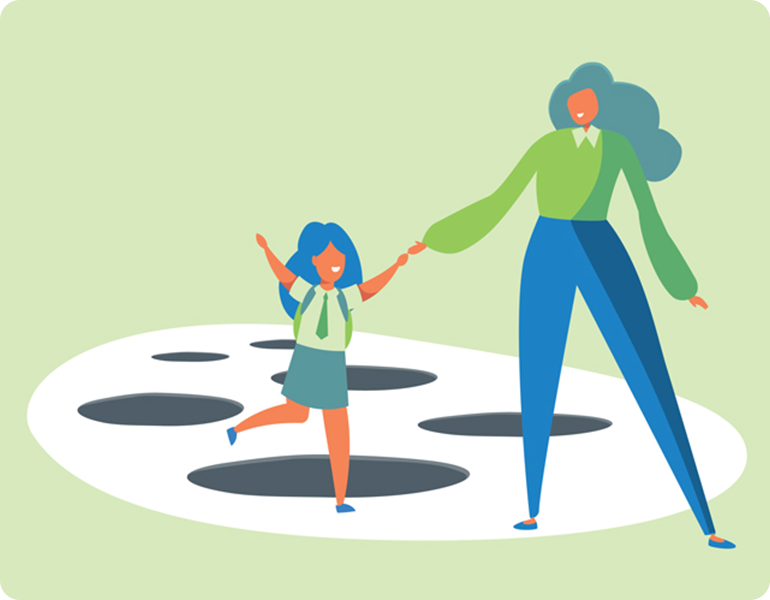 With education worldwide being thrown into disarray by coronavirus, more and more educators are being forced to teach their students from home.
You might not have signed up for distance teaching, but in true teacher style it's time to throw the lesson plan out the window and make the best of a bad situation.
To get you prepared, we've got the run-down on the five main challenges of distance teaching and the strategies you need to navigate them with confidence.
Isolation
Learning from home can be lonely. Without the buzz of the classroom setting and the company of their peers, it's no surprise that some students can begin to feel a strong sense of isolation that slowly erodes their desire to learn.
Despite what they say, many students will find that they miss school when the alternative is to be desk-bound at home.
Isolation can also undermine many of the instructional strategies that we take for granted in our classrooms. Group work, class discussion and collaborative activity can disappear from the program entirely if we aren't careful, and with them go the associated levels of student engagement and rich learning that those experiences provide.
Thankfully, there are a few things you can do to maintain the classroom dynamic and keep things personable in a digital environment. Here's a few:
Coordinate virtual group activities using chats, discussion boards or cloud tools for collaboration.
Show your face and let students hear your voice, using video or audio recordings. Don't let yourself become a robot who only communicates via text.
Schedule regular check-ins with students via email or chat, if you have the capacity. Pay attention to those at risk of disengagement in particular.
Read up on more tips for communicating and staying connected remotely.
Lack of motivation in online learners
As hard as distance teaching might be for us, it's likely even harder for our students. They've gone from classrooms explicitly designed to support learning, to bedrooms and kitchen tables where distractions are plentiful and expert support isn't always on hand. It's no surprise that more than a few will be tempted to opt-out.
Clear, measurable goals are the best source of motivation. Set them regularly so that students have something to focus on. Instead of setting an open-ended task and leaving them to it — as can be the temptation when you aren't in the same room — clearly specify:
the time students should spend on the task
a measurable or quantifiable outcome ('each person needs to find five facts on x')
a means of accountability ('these need to be onto our share platform so that everyone else can see')
a due date.
You might consider gamified apps and programs as another way to increase motivation, particularly in the younger years. These are explicitly designed for student engagement in independent environments, so it removes a lot of the hassle.
Also, don't forget that parents can be your biggest asset when it comes to maintaining student motivation at home. It pays to get them onside!
Looking for more motivational tips? Check out our 5 tips to get distance learners motivated right now.
Technical difficulties with online teaching tools
Developments in EdTech over the past decade have made the prospect of distance teaching a lot less daunting, but there are still issues that you need to be aware of.
Assess whether your students have reliable access to technology before you even start. Not every home will always have a reliable internet connection or readily available device for students to use. An initial email, message or text to parents will give them the opportunity to flag these issues so that you can prepare to accommodate such students ahead of time.
It's also important to remember that, for all the talk of our students being 'digital natives', many of them aren't that proficient when it comes to tackling unfamiliar software or using it in a responsible manner. An initial 'onboarding' session for students is therefore a good idea, and you should consider giving parents a brief orientation too via email.
Whatever systems you have in place, just ensure that you also have a clear 'hotline' where students can report technical issues. That's not to say you'll take on a full-time role in IT support – you can't fix everything – but it will, at the very least, alert you to students who might need alternative arrangements.
If you need some extra help setting things up, take a look at our guide to setting up an online classroom.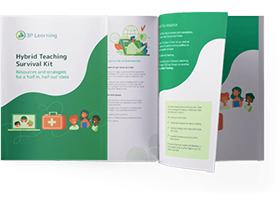 Prepare for a 'half in/half out' class with the Hybrid Teaching Survival Kit
Time-consuming resources
When you can no longer just stand in front of your class and teach, you have to rely on resources to do the job for you. And those take time to create.
Even your verbal instructions will have to be translated into crystal clear written documents that all students can access and understand. It's a bit like planning a relief lesson for a day off; with all the time that goes into planning material for someone else to deliver, you end up thinking it would require less effort to just take the class yourself .
Recording your own instruction and posting it online (as with a flipped classroom) is one way of avoiding the hassle, although be aware that the technical dimensions of this take time as well.
If you want to avoid having to churn out a ten-page instruction manual and interactive video for a single lesson's worth of material, you might look further into EdTech solutions where possible. With inbuilt resources and instructional material, they pay for themselves quickly in terms of time saved.
Setting and forgetting online learning activities
Students aren't the only ones who might feel diminished accountability in a distance education setting. It can be a struggle for teachers too.
Stripped of the face time and classroom environments that inform so much of our job, it can be easy to revert to 'set and forget' mode, assigning some work online and just hoping for the best.
But our dedication to quality learning can't go on the backburner in the face of such massive disruption. It's a time when our students need us more than ever before, and it is the perfect opportunity to innovate and try something new.
Need help with distance teaching?
We've got you covered. Check out our article on effective ways to motivate distance learners, or explore our range of edtech solutions covering mathematics, literacy and science through the link below.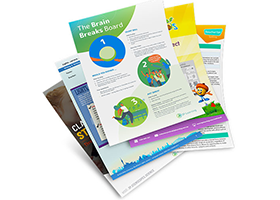 Explore a huge selection of online learning resources