Stellar Stadium
Competition
Keen to get your students practising their spelling right up until that final bell? Want to end the school year on a spelling high? Well, then this school-run literacy challenge was made for you!
What is the Stellar Stadium Competition?
The Stellar Stadium Competition, is a fantastically fun, challenging and rewarding literacy event carefully designed by the Reading Eggs team so you can motivate your students in the final weeks of the year (or at any time really!).
There are a series of great Reading Eggs literacy games to help fill gaps and put students' skills to the test against their peers. Plus, opportunities to crown winners, celebrate success and so much more!
And the best part is, we provide everything you need in a Competition Pack to ensure this event is a blast at your school.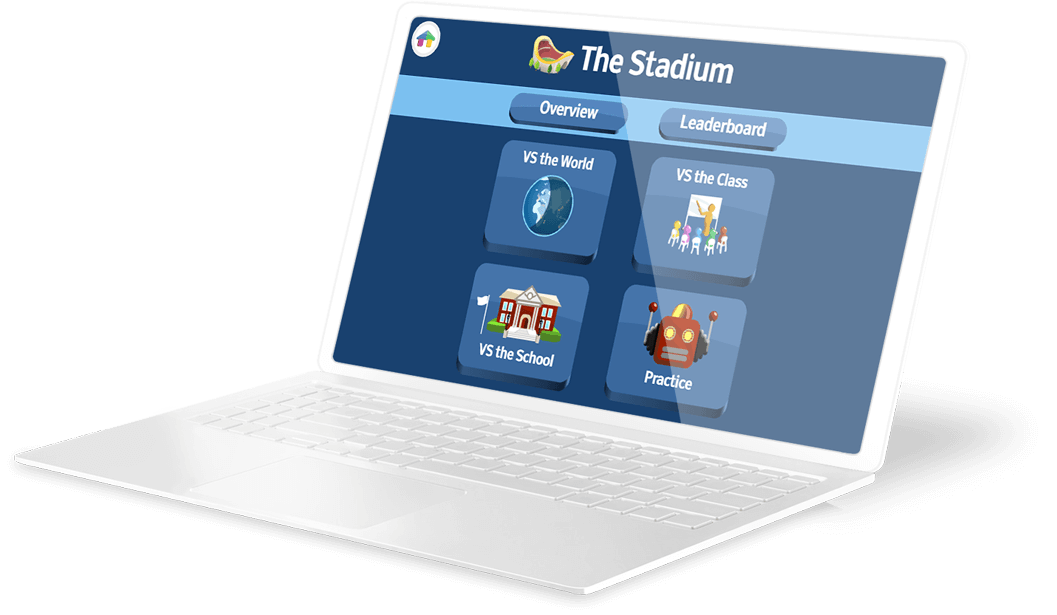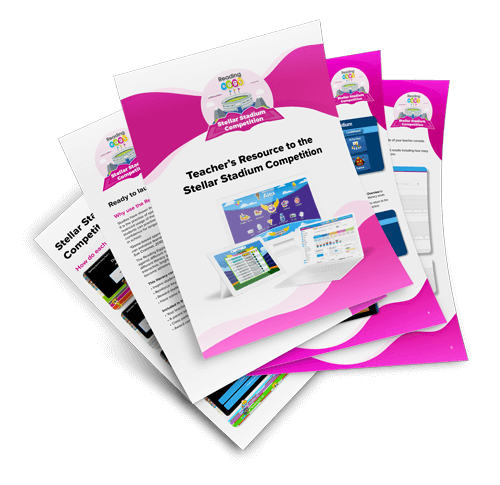 Teacher Guide
From steps on how to plan and launch, to getting students excited, parents involved and seeing your learners' awesome achievements. The Teacher Guide is filled to the brim with everything you need to get the event up and running.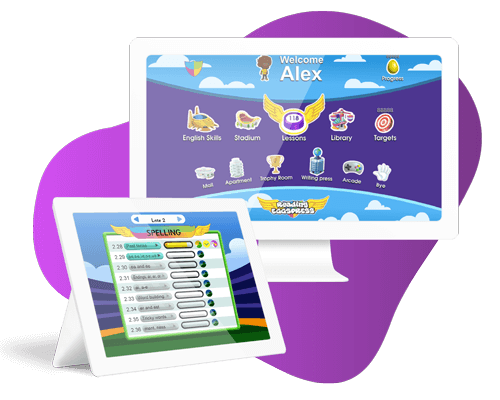 Four weeks free access to Reading Eggspress
We give you four awesome weeks access to Reading Eggspress (part of Reading Eggs) so your school can play! But that's not all. Your four weeks also gives you free access to the rest of Reading Eggs, so you can explore all the great lessons, activities, printables and more!
We want you and your students to see Reading Eggs and all its beauty.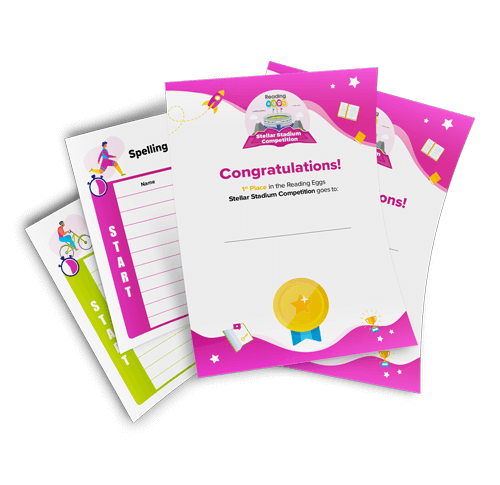 Trackers & Certificates
Bring a little fun and friendly competition to the table with tracker charts and choose from a selection of different printable certificates and badges to acknowledge your students' outstanding efforts at the next awards ceremony.
Launch your school-run Stellar Stadium Challenge today.
Submit the form below to access your teacher competition pack and four weeks of Reading Eggspress to get started.
Ready to get started with Reading Eggs?