The reading program for
students of all abilities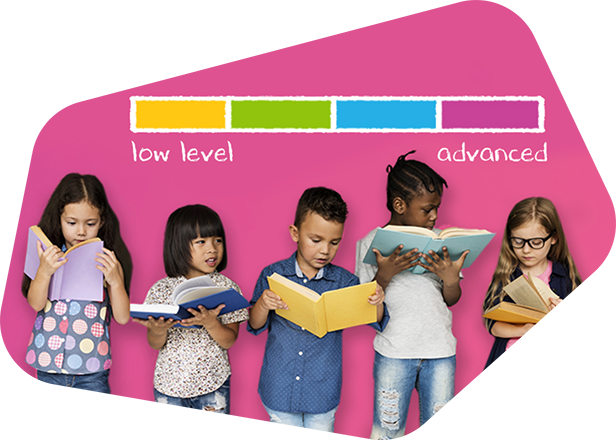 Reading Eggs supports students of all abilities, from their first steps in learning to read, to developing a full range of comprehension skills. Covering all student reading abilities and loaded with quality resources, Reading Eggs helps students discover a love for reading at every level.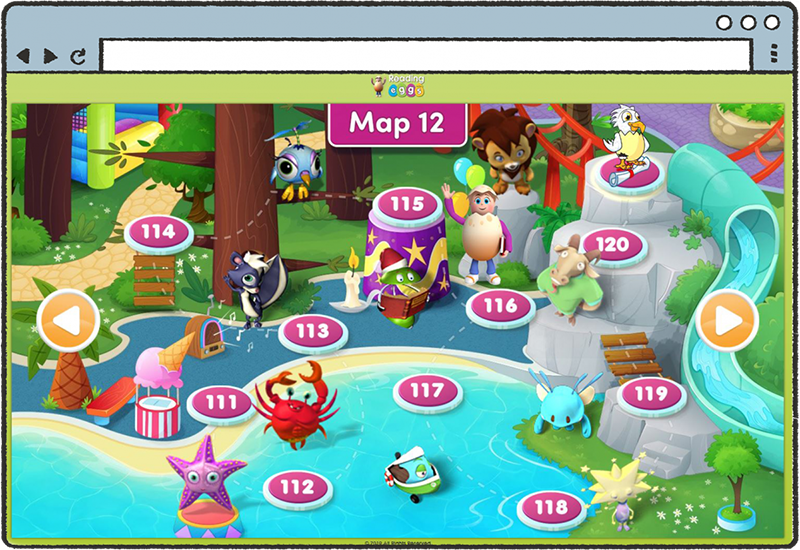 Placement Test
Every student takes a placement test to ensure they're starting at their level. Lessons they've outgrown will be unavailable, encouraging them to continue their development and discover additional lessons and activities.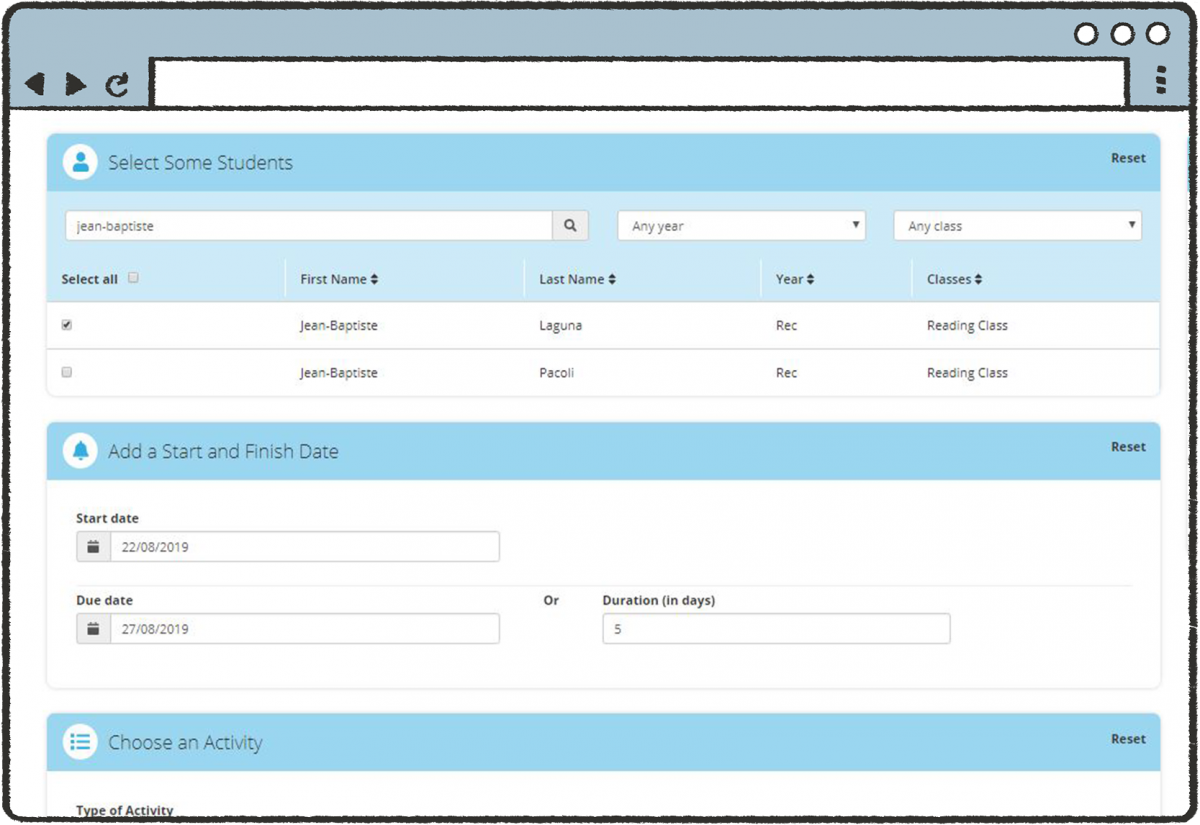 Assign Tasks
Personalise student learning further by assigning tasks. You can refresh your student's learning, pull them back a little, or push them on to new challenges.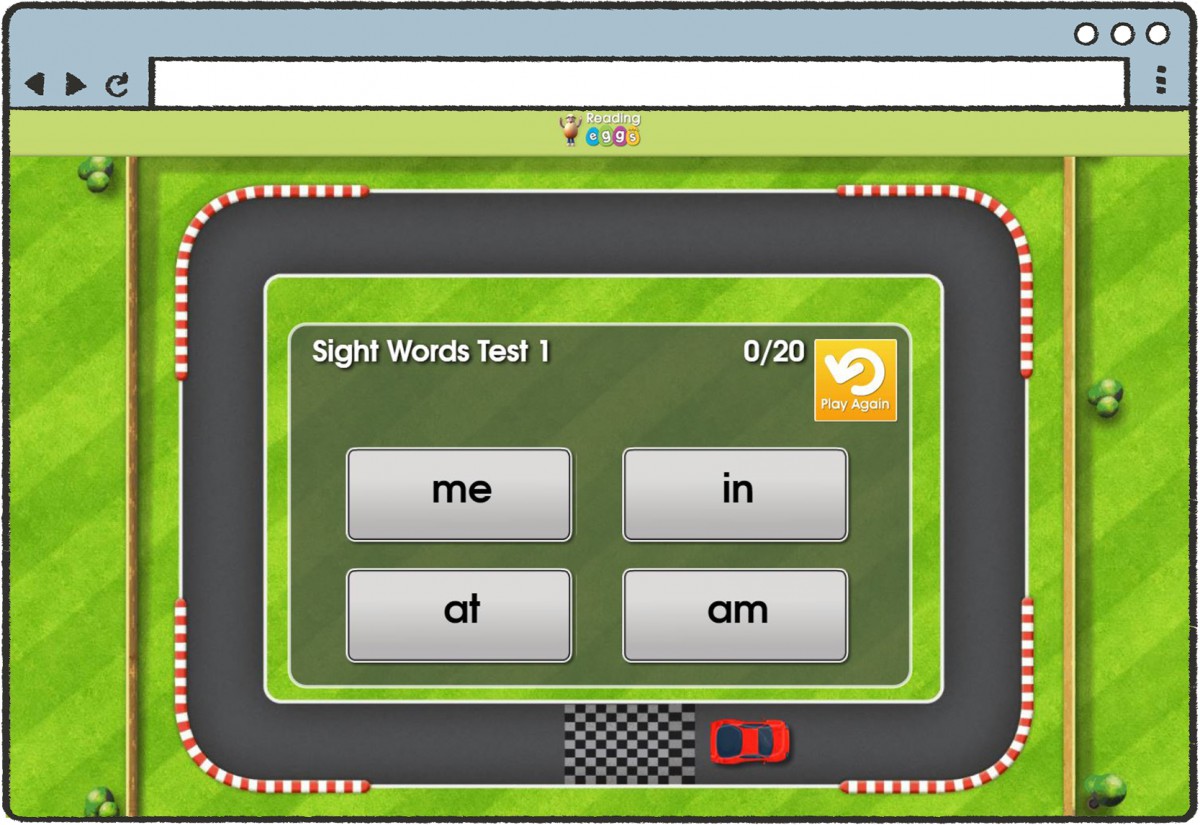 Driving Tests
You can assign 'driving tests' to see how your students are progressing with sight words,
phonic skills and content words in a fun and interactive way.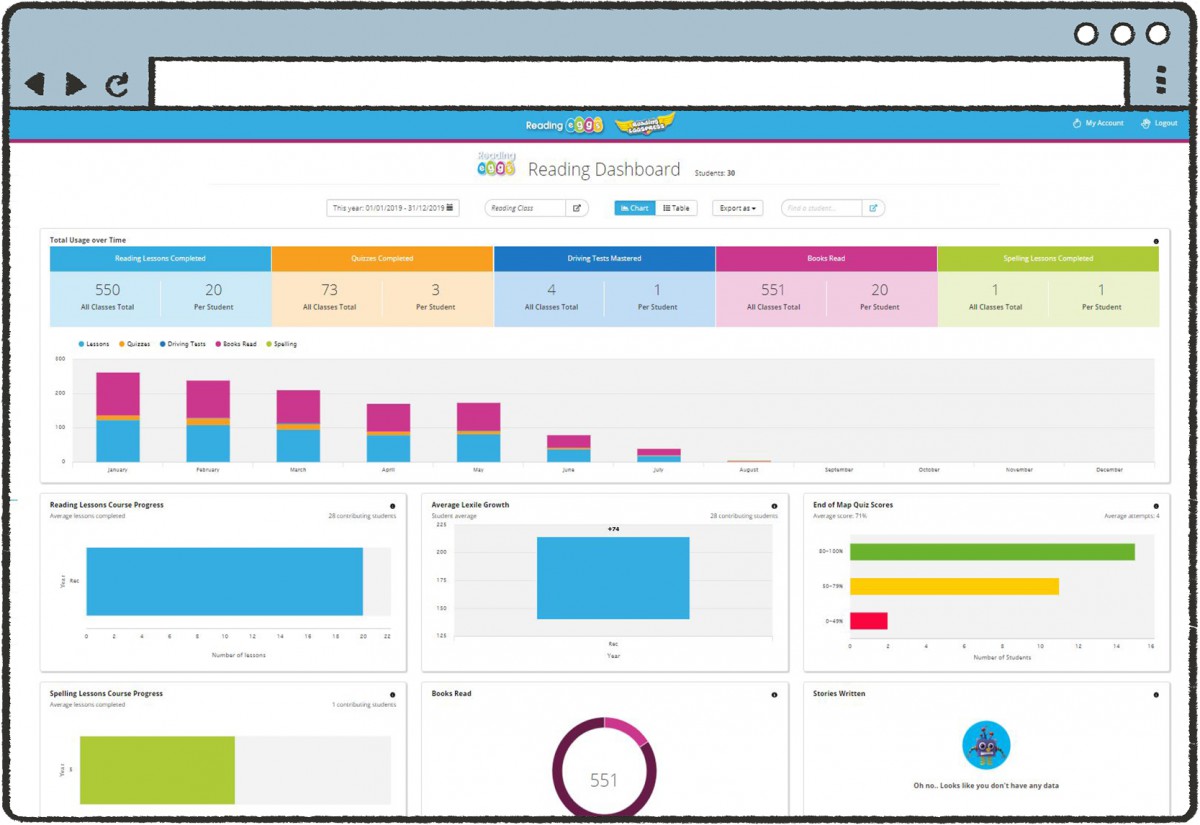 Reporting
View results of the whole class or individual students in your dashboard. The reporting dashboard allows you to manage lessons, see where students are in their programs, and update student placements.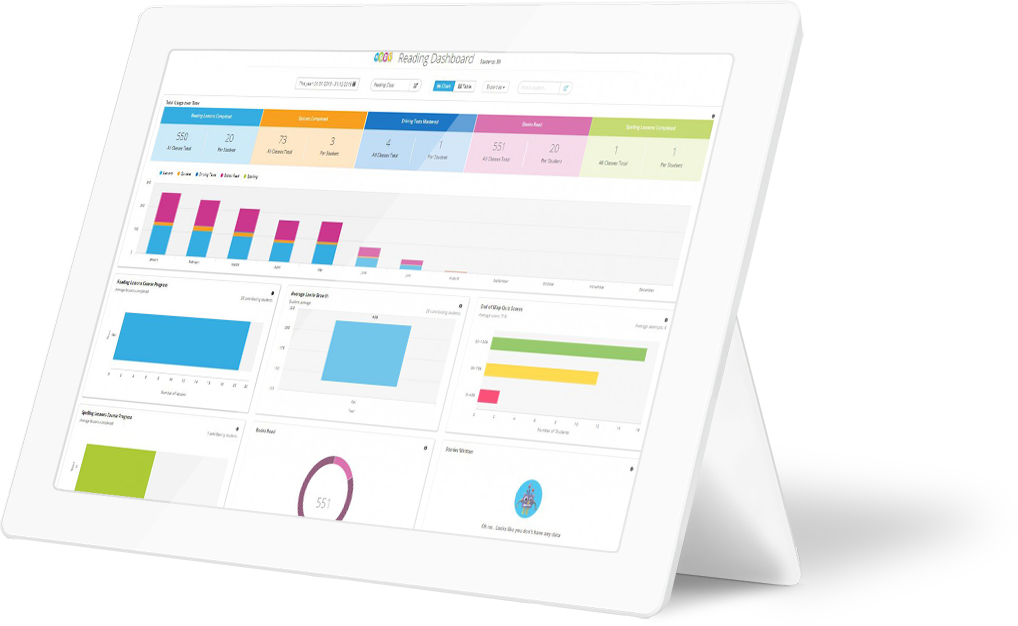 For teachers
Ability to assign lessons, books & tasks to students
Access to a huge bank of teaching resources
Worksheets & teacher guides to support every lesson
Use 'Student Demonstration Mode' as the perfect complement for interactive whiteboards
Detailed reporting of student usage, participation and progress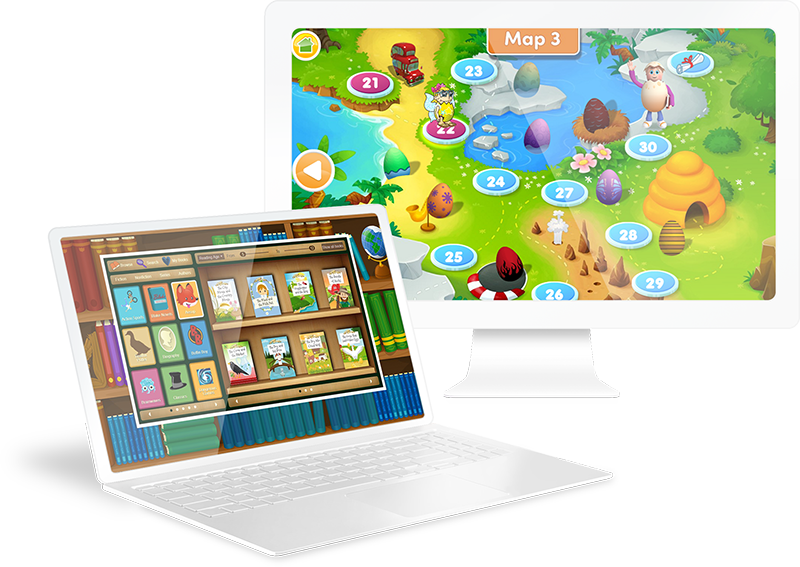 For students
Engaging, motivating and designed to deliver intrinsic and extrinsic motivation
Ensures students are reading at the level that's going to help them most
Packed with texts that capture a range of reading interests
Access to their very own library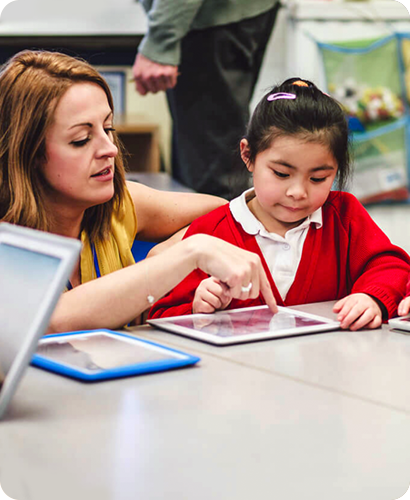 My favourite feature is the 'placement test'…this shows exactly where the children are and where they should be working, linking them to lessons which are right for their level – it's a really good tool.

Diane Kenny, Year 2 Teacher

Brookdale Primary School, Greasby on the Wirral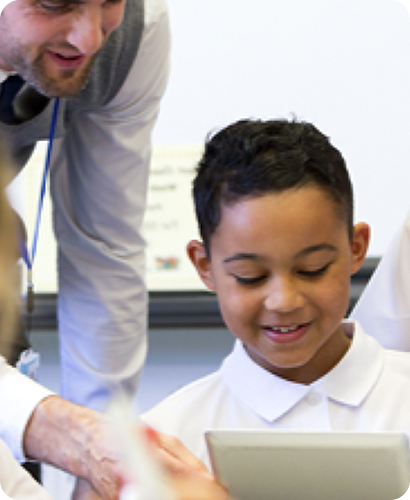 One of the key benefits of Reading Eggs is that it provides individualised learning, based on the child's reading ability. This has particular impact in a school like ours which has high levels of transience and English as an Additional Language. There are a wide range of activities for each ability level and certainly enough to keep children engaged for a whole academic year. Reading Eggs provides an alternative way of learning that is personalised to the pupil's needs.

Lawrence Keel, Headteacher

The Kilburn Park Foundation School, London borough of Brent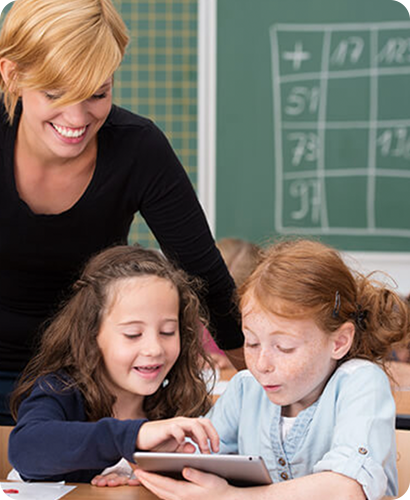 The teacher reports are extremely helpful, showing overall Lexile gain, but also allowing me to see at a glance which phonics sounds each child has covered. I can then assess as to where further intervention may be necessary. The placement tests are also great in helping to set the level correctly for each individual – it simply means we can spend more time directly supporting each pupil…one child who needs extensive support in class has been able to learn independently and flourish using Reading Eggs.

Mrs. Currier, Learning Support Assistant

Park Wood Junior School, Kent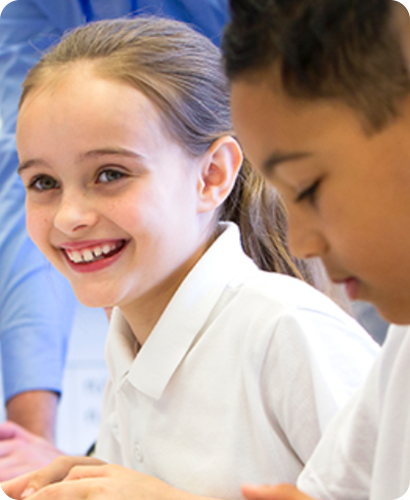 Teachers can monitor students individually – checking, for example, how many games they have played, their vocabulary and the last three books they have read. They can also set particular books or lessons to move a pupil on to a more difficult stage and are also supplied with suggested classroom and homework activities.

Zohra Benotmane, Assistant Head

Snowsfield Primary School, London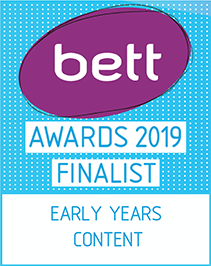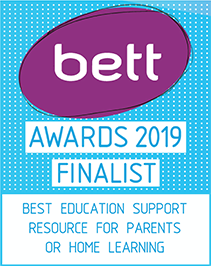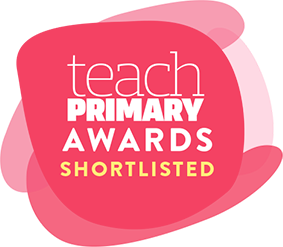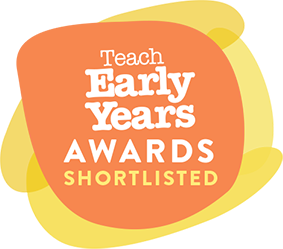 Ready to get started with Reading Eggs?