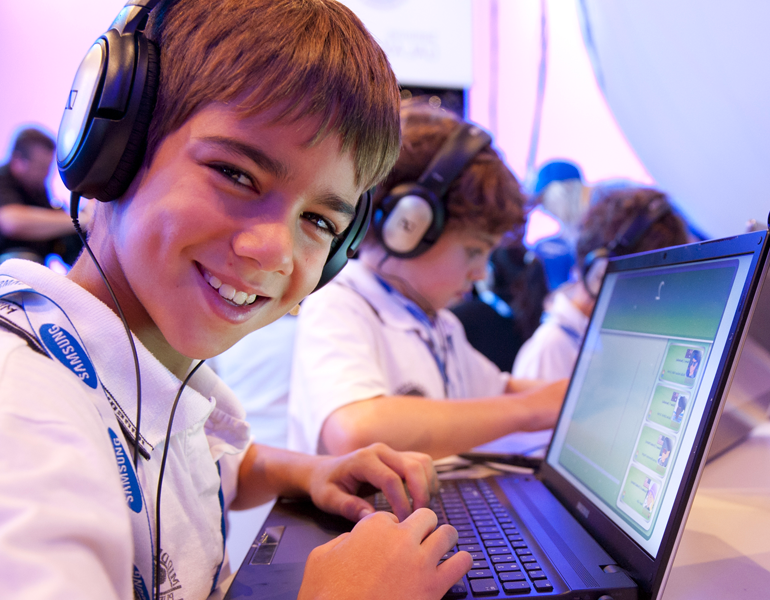 Time to prime those brains and flex those fingers: World Maths Day is back. On the 23rd of March 2022, students across the globe will battle it out to discover who is the world's strongest mathlete.
Here's what you need to know about the world's largest online mathematics competition and most loved mathematical celebration.
What is World Maths Day?
World Maths Day is an international celebration of mathematics coordinated by 3P Learning (the makers of Mathletics). On this day, millions of students across the world compete in Live Mathletics challenges to determine a global winner, while also participating in fun activities that highlight the wonder of numbers. It's free, all-inclusive, and open to schools as well as students learning from home.
What date is World Maths Day 2022?
March 23 2022 is the date of this year's World Maths Day. It runs for 48 hours to cover all global timezones.
What are the highlights of World Maths Day?
The Live Mathletics challenges are the highlight of every World Maths Day. Students log into Mathletics and compete against peers from around the world in 20 one-minute challenges. The goal is simple: get as many questions correct as you can within one minute and be crowned the winning mathlete!
Check out one of the 2010 champions – Rohith Niranjan of Global Indian International School, Tokyo – in action during a challenge!
Is World Maths Day open to students of all ages?
Yes. World Maths Day has separate divisions for students in different grades.
Does World Maths Day cost anything?
No. World Maths Day is free for all students. If your child or class does not have access to Mathletics, you can start a free trial of the program.
What are the prizes for World Maths Day?
Prizes to be announced soon!
How to take part in World Maths Day?
If you already have access to a Mathletics subscription, your students or child will automatically be able to take part in World Maths Day on March 23 2022. Just log in on the day and let the games begin!
No Mathletics subscription? No problem. You can pre-register here for a free trial of Mathletics, allowing you to use the program on the day.
*This is only eligible for teachers and parents who are not current Mathletics customers.
Be part of the world's largest online mathematics competition!