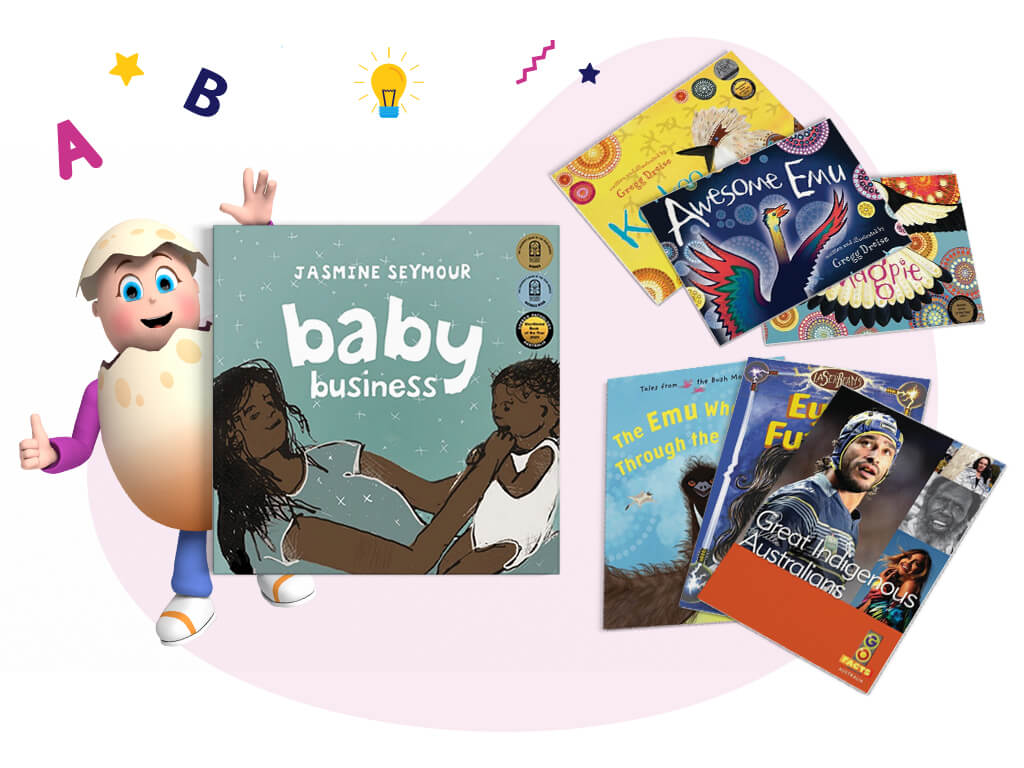 The annual celebration of children's books and reading is back!
Since 1945, the Children's Book Council of Australia (CBCA) has brought together children across classrooms with their Books Week.
The 2022 Book Week theme 'Dreaming With Eyes Open…' is all about encouraging children to step into their own story, listening to Country as the first storyteller and learning from friends.
Looking for books to teach your students about this year's theme? We got you covered.
Learning from Friends | Books about Friendships
Fern Finds Her Flock: A Story about Friendship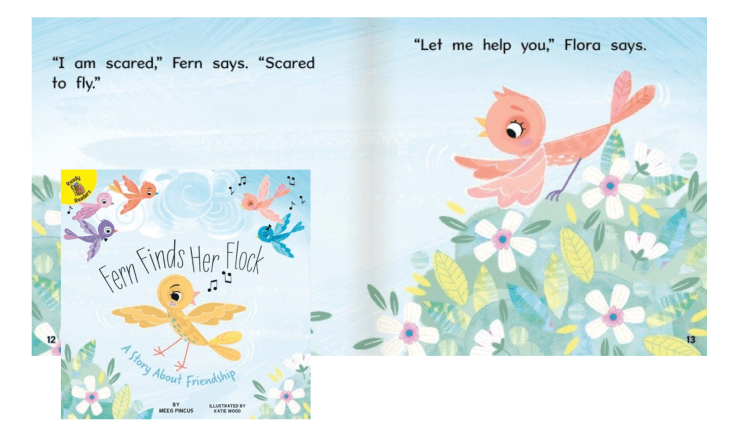 For Kindergarten/Reception to Year 1
This book is great for beginning readers as they are introduced to a variety of experiences and learn positive approaches to making and keeping friends.
Bella Makes A Friend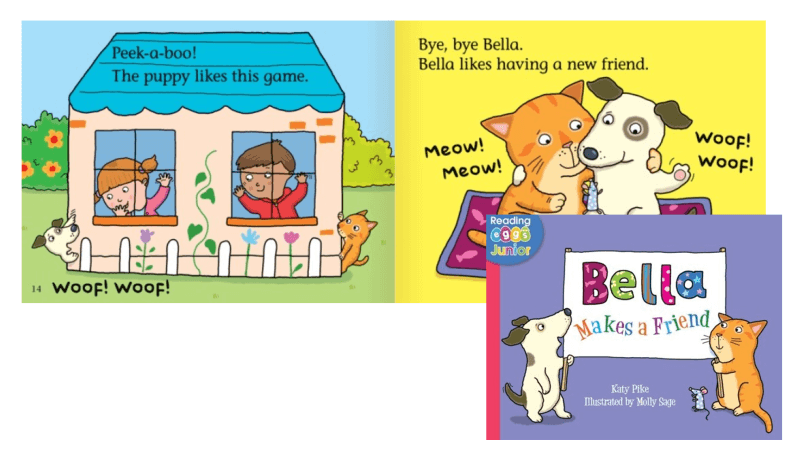 For Kindergarten/Reception to Year 1
Bella the ginger cat likes new friends, but sometimes she gets nervous meeting them. The story follows Bella's adventures with a new friend, and learning that friends come in all shapes and sizes. A wonderful read-aloud story for preschoolers and great early readers for beginners.
The Emu Who Ran Through The Sky
Shortlisted, 2021 Western Australian Premier's Book Awards, Writing For Children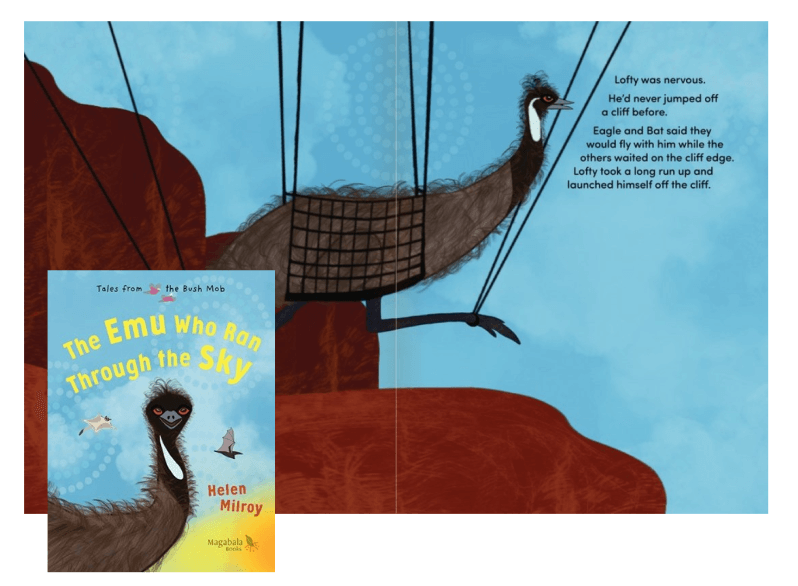 For Year 3 and 4
A wonderful story about teamwork and friendship, Lofty is a young emu who desperately wants to win a big emu race. But his first race ends up in a disaster. He soon finds that there is another way to win the race and enlists the help of his Bush Mob friends Eagle, Sugar Glider and Bat – who are all excellent fliers – to teach him to fly.
Create Your Own Book Week Collection in Class
Planning a Book Week theme for your class soon? Book Collections are great for projects or guided reading. The Teacher Library in Reading Eggs lets you create your own unique book collections with just a few clicks. Watch this step-by-step video to see how it's done:
Start creating your own unique Book Week collection for your class today!
Stepping Into Your Own Story | Books To Inspire Students To Dream 
Martin Luther King Jr. by Blake Publishing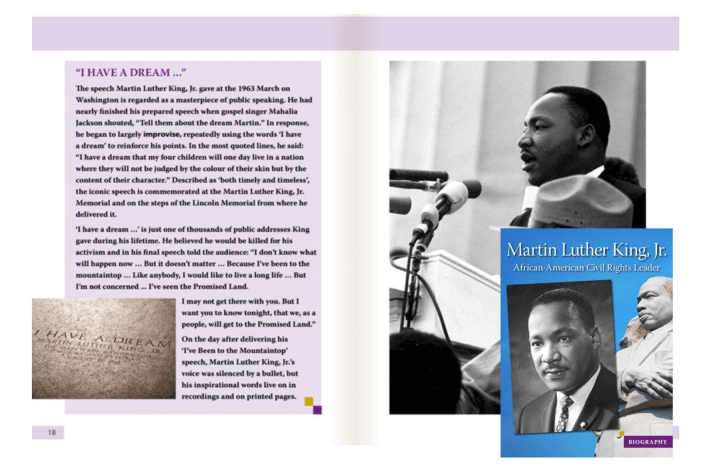 For Year 5 and 6
How can we dream with our eyes open? Challenge your students to think of the change they want to see in the world. To inspire them to dream big,  share Martin Luther King's famous speech "I have a dream…" and let students learn how he became one of the greatest driving force for the African-American civil rights movement in the 1950s.
Great Indigenous Australians by Blake Publishing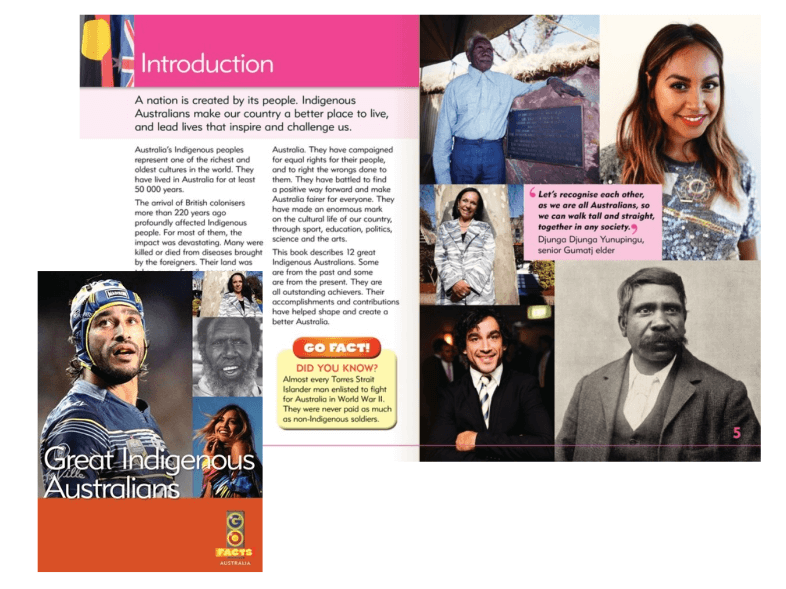 For Year 5 and 6
Here's something to boost your students' confidence and encourage them to lean into their strengths and aspirations. This book highlights the stories and achievements of Indigenous Australians from all walks of life, who dared to dream big and work for it.
Listening to Country as the First Storyteller
Books about Australia First Nations | Aboriginal Books
Written by Aboriginal and Torres Strait Islander authors, artists and illustrators, the titles published by Magabala Books all share a common thread – respect for First Nations culture and Country, and the importance of courage, perseverance and wisdom to connect communities.
We hand-picked a few titles from the publishing house in line with this year's theme.
Baby Business
Winner, 2020 Children's Book Council of Australia Book of The Year Awards, Award For New Illustrator
Notables, 2020 Children's Book Council of Australia Book Of The Year Awards, Picture Book Of The Year
Shortlisted, 2020 Speech Pathology Australia Book of The Year Awards, Three To Five Years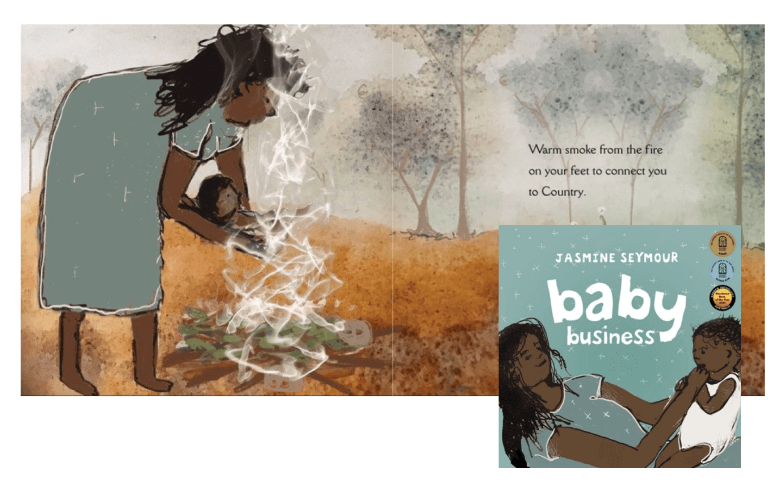 For Year 1 and 2
Baby Business tells the story of a Darug baby smoking ceremony that welcomes baby to Country. This beautiful ritual is recounted in a way young readers will relate to and is backed by soft illustrations. Darug language words are integrated throughout, with a glossary at the back. Central to this stunning book is a message of connection to Country and the need to care for it.
Mad Magpie
Longlisted, 2017 Australian Book Industry Awards, Small Publisher's Children's Book Of The Year
Winner, 2017 Speech Pathology Australia Book Of The Year Awards, Indigenous Children's Category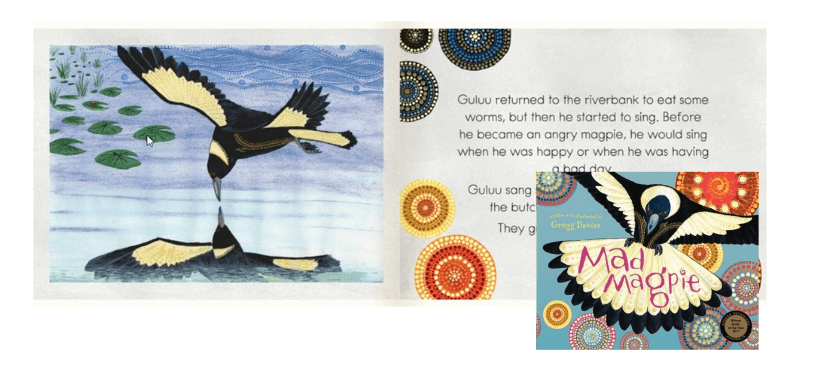 For Year 1 and 2
Inspired by the wise sayings of the author's Elders, Mad Magpie teaches young readers how to stay calm in moments when they are angry or met with unpleasant situations.
It tells the story of Guluu, an angry magpie who is being teased by a gang of butcher birds. So Guluu seeks and heeds advice from his Elders. Can Guluu overcome the cheeky birds and his anger?
Loving these First Nations titles on Australia's Aboriginal life and culture? There's more in the Reading Eggs Library!
Don't forget to remind students to complete the quiz at the end, to earn more golden eggs and to strengthen their comprehension and reading skills.

Log in to your Reading Eggs account to access more First Nations titles in The Library
Do Not Go Around The Edges
Winner, 1992 Australian Multicultural Children's Book Award
Shortlisted, 1991 Children's Book Council Of Australia Book Of The Year Awards, Young Readers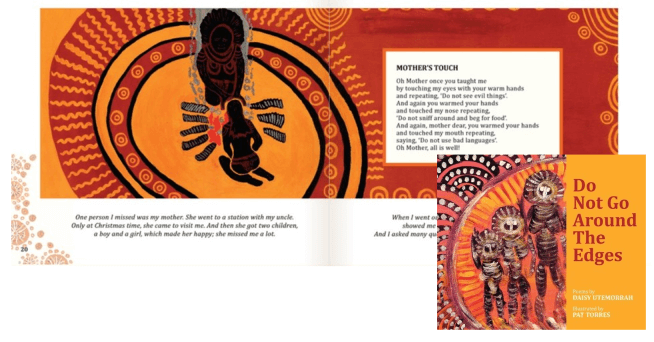 For Year 3 and 4
Incorporating poetry adds variety and allows students to discover new ways of expressing themselves. Using playful parables and poems, this book weaves together the story of the author's life exploring themes such as Creation, tradition, memories, family and Country. Retold beautifully with love and depth, it transports readers back to a place where time stood still.
Our World Bardi Jaawi, Life at Ardiyooloon
Winner, 2011 Speech Pathology Australia Book Of The Year Awards, Indigenous Children Eight To 12 Years
Honour Book, 2011 Children's Book Council Of Australia, Eve Pownall Award For Information Books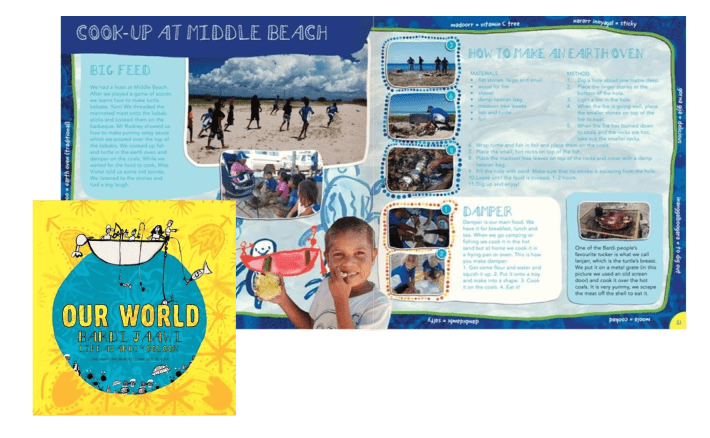 For Year 5 and 6
Where is Ardiyooloon? It is home to the Bardi Jaawi people and sits at the end of a red dirt road at the top of the Dampier Peninsula, 200 km north of Broome in the Kimberley region of Western Australia. Brimming with life and activity, readers get to peek into the lives of the children of a remote Indigenous community.
Fiction Books about Dreams | Books for Year 5 and 6 
If you're teaching a class of older students and on the hunt for stories that explore the dream world, here are some fiction titles to spark their imagination!
Eye of the Future by Blake Education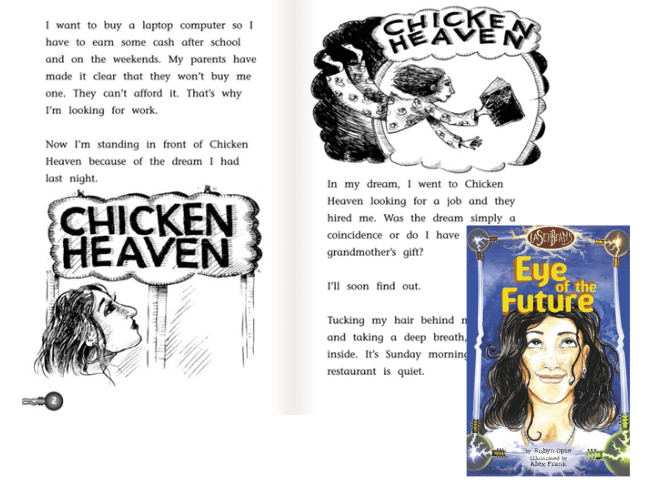 Karen has the Eye — she can see what will happen in the future. Karen thinks the Eye will be fun until she dreams about something awful. Will her worst nightmare come true or can Karen change the future?
The Dream Catcher by Blake Education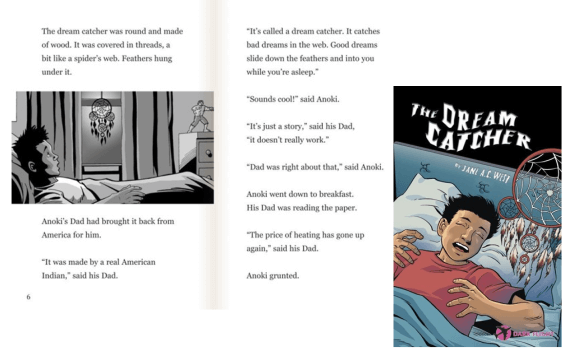 Unfortunately for Anoki, he was not going to have a peaceful night's sleep. Not when his dream catcher only showed him his worst nightmares.
Selected Poems from Through the Looking Glass by Lewis Carroll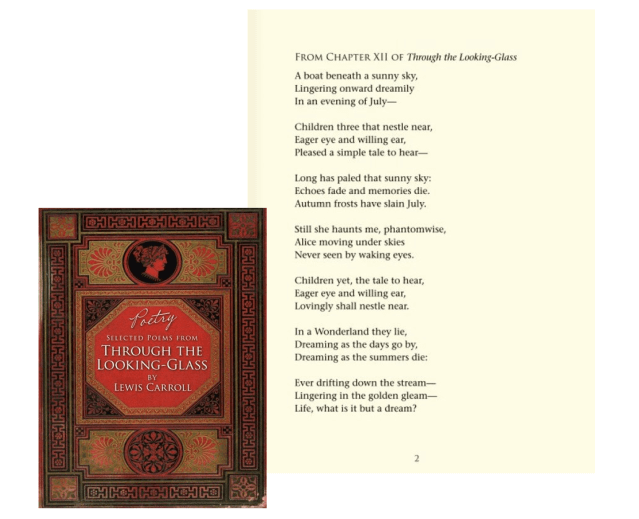 Life, what is it but a dream? Dive into the Lewis Carroll's poet and let students unravel what the writer is trying to convey. We picked 'A Boat Beneath the Sunny Sky' because dream is used as a repetition and personification in the poem.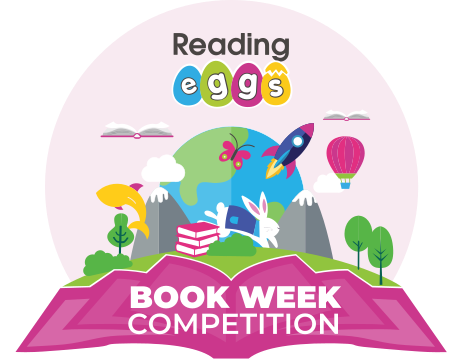 Haven't joined our Reading Eggs Book Week Competition yet? There's still time!
With exciting challenges, activities, prizes and more, inspire your students and celebrate all things books, reading and writing!
Registration is now closed. Stay tuned for next year's competition.