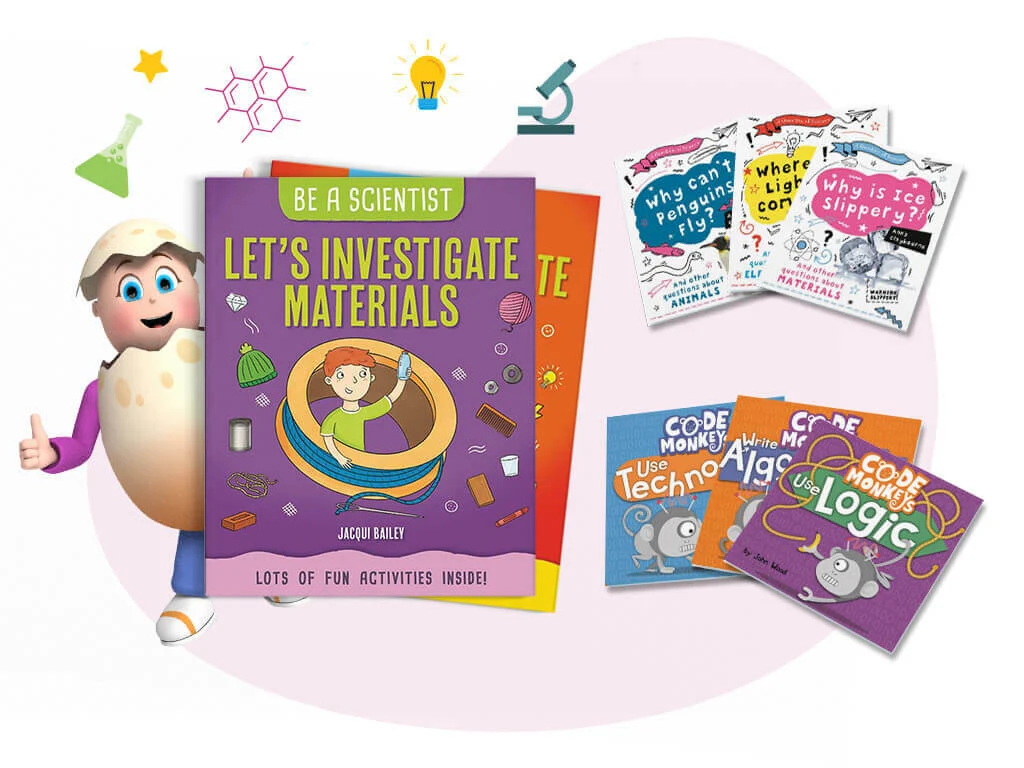 Have you checked out the new additions to the Library in Reading Eggs?
You may recall back in May when we added Winnie the Pooh, together with other new books including Australia First Nations titles, World Adventure series, Silly Milly plus Trainer Tom series and more.
Well, the Library's just gotten bigger with 30 new science books for your students to learn about the world around them.
From ecosystems to electricity, these books are great for in-class learning and as a cross-curricular resource!
1. Be a Scientist Series
Reading age: 7 to 9
The world of science is a vast and intriguing one. This series consist of step-by-step experiment books that encourage young learners to question and investigate science for themselves.
Each book teaches a core science concept in an easy format that engages readers' natural curiosity about how things work. Not forgetting the tons of great investigations and experiments for students to try at school or home!
2. Code Monkeys Series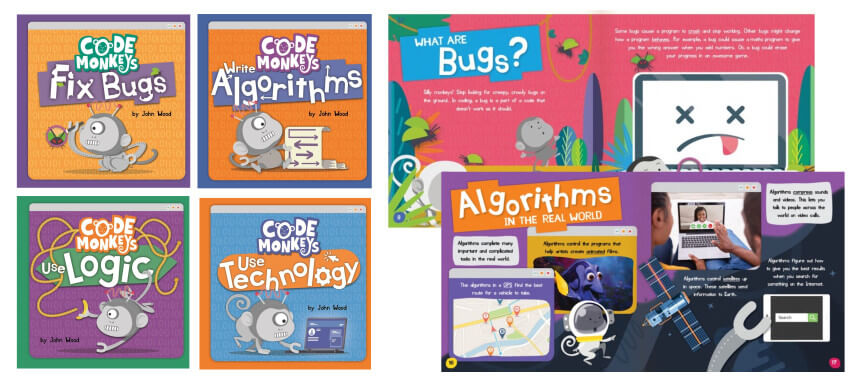 Reading age: 7 to 8
Code Monkeys are playful creatures that love to solve problems with code. This entertaining series shows children how they too can become a "code monkey" as they explore the computing world and learn programs such as Scratch and Python.
Creating Your Own Book Collections In The Teacher Library
Did you know? You can now create custom book collections right from your teacher dashboard and assign them to your students for specific time frames.
Watch this video to learn more about all the new areas in the Teacher Library.
The Teacher Library makes it easy for you to bookmark titles, create your own book collections and share them with your students. Use them on your class screen as part of a lesson or assign books to your students for home reading and encourage them to complete the quiz at the end of each book.
If you're thinking of creating a Science Book Collection to support what you're teaching in class, there are many other science books available in the Reading Eggs Library.
We handpicked a few other science series for Kindergarten/Reception to Grade/Year 4 levels:
Starting with STEAM 
This collection lets young learners explore some of the ways in which science, technology, engineering, art, and mathematics work together to help them learn and understand the world.
Coding 1, 2, 3
Cooking with STEAM
Engineers are Problem Solvers
Scientists Use Tools
There's Math in My Art
There's also a range of Project: STEAM books you can read and use as follow-up activities for experiential learning in class.
Women in Science and Technology
This biography collection introduces young readers to influential women in science and technology, from astronauts to medical doctors.
Katherine Johnson
Mae C. Jemison
Megan Smith
Grace Hopper
Annie Easley
Elizabeth Blackwell
Now, let's jump back in to the rest of the new science titles in the Library.