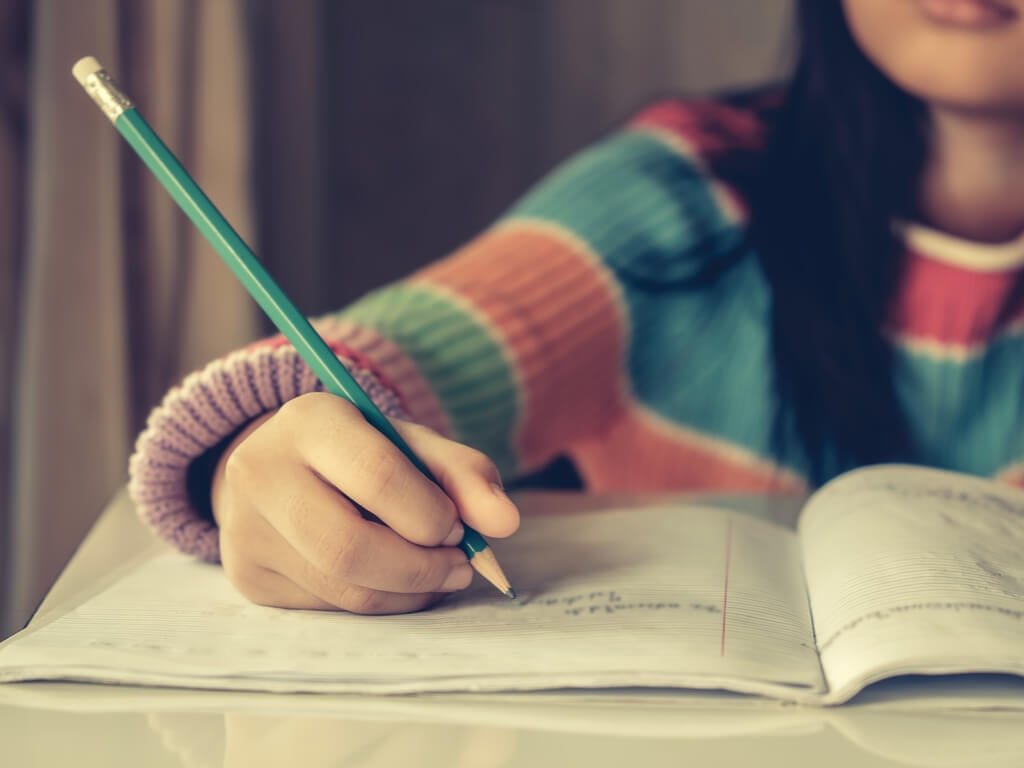 "I don't have any ideas!"
"I can't think of anything!"
While we see creative writing as a world of limitless imagination, our students often see an overwhelming desert of "no idea."
But when you teach creative writing effectively, you'll notice that every student is brimming over with ideas that just have to get out.
So what does teaching creative writing effectively look like?
We've outlined a seven-step method that will scaffold your students through each phase of the creative process from idea generation through to final edits.
7. Create inspiring and original prompts
Use the following formats to generate prompts that get students inspired:
personal memories ("Write about a person who taught you an important lesson")
imaginative scenarios
prompts based on a familiar mentor text (e.g. "Write an alternative ending to your favorite book"). These are especially useful for giving struggling students an easy starting point.
lead-in sentences ("I looked in the mirror and I couldn't believe my eyes. Somehow overnight I…").
fascinating or thought-provoking images with a directive ("Who do you think lives in this mountain cabin? Tell their story").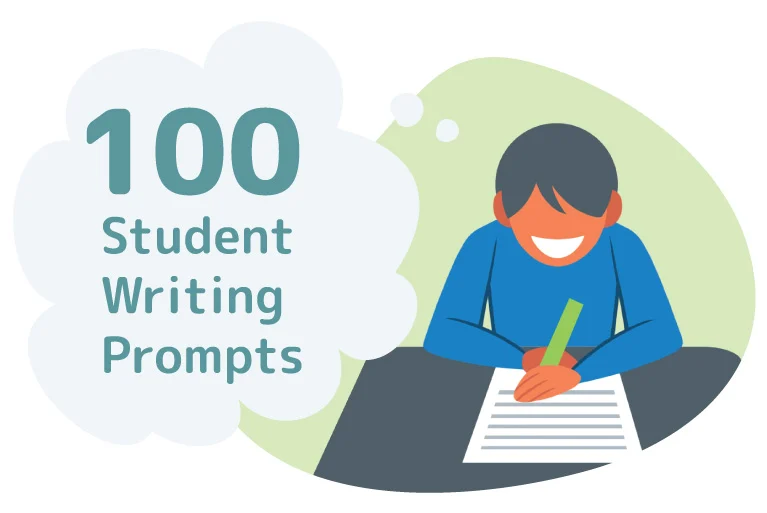 Don't have the time or stuck for ideas? Check out our list of 100 student writing prompts
6. Unpack the prompts together
Explicitly teach your students how to dig deeper into the prompt for engaging and original ideas.
Probing questions are an effective strategy for digging into a prompt. Take this one for example:
"I looked in the mirror and I couldn't believe my eyes. Somehow overnight I…"
Ask "What questions need answering here?" The first thing students will want to know is:
What happened overnight?
No doubt they'll be able to come up with plenty of zany answers to that question, but there's another one they could ask to make things much more interesting:
Who might "I" be?
In this way, you subtly push students to go beyond the obvious and into more original and thoughtful territory. It's even more useful with a deep prompt:
"Write a story where the main character starts to question something they've always believed."
Here students could ask:
What sorts of beliefs do people take for granted?
What might make us question those beliefs?
What happens when we question something we've always thought is true?
How do we feel when we discover that something isn't true?
Try splitting students into groups, having each group come up with probing questions for a prompt, and then discussing potential "answers" to these questions as a class.
The most important lesson at this point should be that good ideas take time to generate. So don't rush this step!
5. Warm-up for writing
A quick warm-up activity will:
allow students to see what their discussed ideas look like on paper
help fix the "I don't know how to start" problem
warm up writing muscles quite literally (especially important for young learners who are still developing handwriting and fine motor skills).
Freewriting is a particularly effective warm-up. Give students 5–10 minutes to "dump" all their ideas for a prompt onto the page for without worrying about structure, spelling, or grammar.
After about five minutes you'll notice them starting to get into the groove, and when you call time, they'll have a better idea of what captures their interest.
Did you know? The Story Factory in Reading Eggs allows your students to write and publish their own storybooks using an easy step-by-step guide.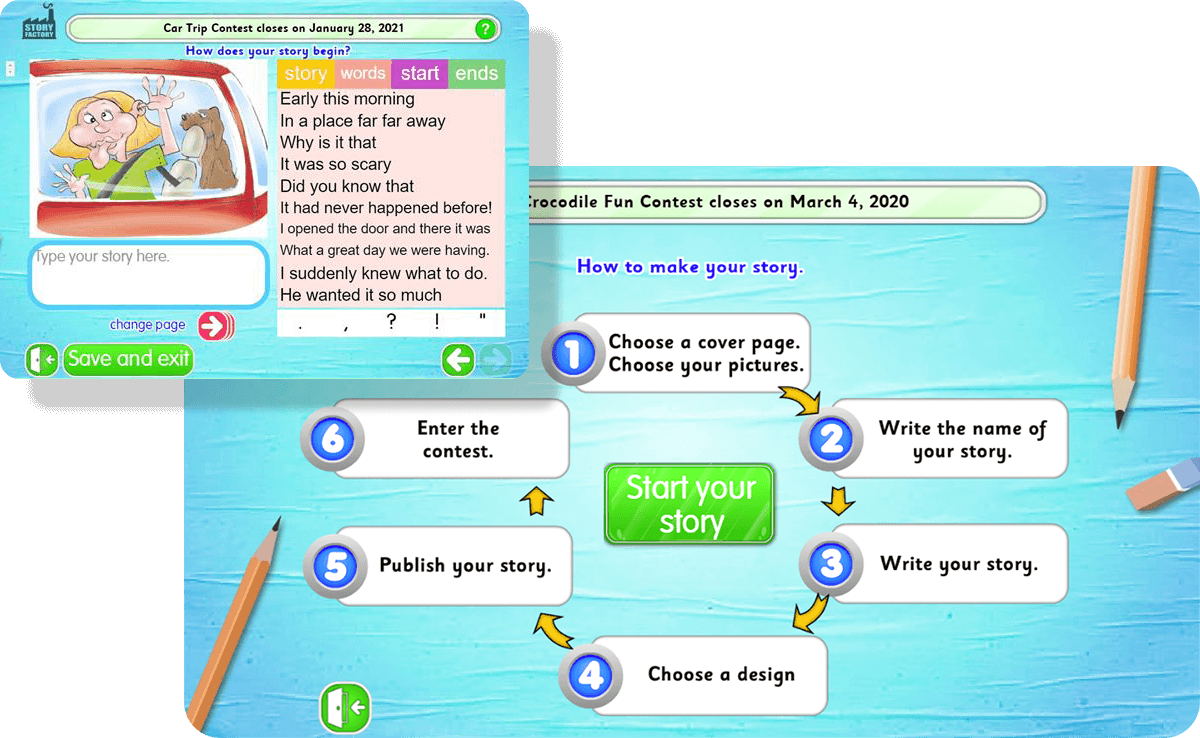 4. Start planning
Now it's time for students to piece all these raw ideas together and generate a plan. This will synthesize disjointed ideas and give them a roadmap for the writing process.
Note: at this stage your strong writers might be more than ready to get started on a creative piece. If so, let them go for it – use planning for students who are still puzzling things out.
Here are four ideas for planning:
A graphic organiser will allow your students to plan out the overall structure of their writing. They're also particularly useful in "chunking" the writing process, so students don't see it as one big wall of text.
Storyboards and illustrations
These will engage your artistically-minded students and give greater depth to settings and characters. Just make sure that drawing doesn't overshadow the writing process.
If you have students who are hesitant to commit words to paper, tell them to think out loud and record it on their device. Often they'll be surprised at how well their spoken words translate to the page.
This takes a bit more explicit teaching, but it gets students to concisely summarize all their main ideas (without giving away spoilers). Look at some blurbs on the back of published books before getting them to write their own. Afterward they could test it out on a friend – based on the blurb, would they borrow it from the library?
3. Produce rough drafts
Warmed up and with a plan at the ready, your students are now ready to start wordsmithing. But before they start on a draft, remind them of what a draft is supposed to be:
messy
imperfect
unfinished
a work in progress.
Remind them that if they wait for the perfect words to come, they'll end up with blank pages.
Instead, it's time to take some writing risks and get messy. Encourage this by:
demonstrating the writing process to students yourself
taking the focus off spelling and grammar (during the drafting stage)
providing meaningful and in-depth feedback (using words, not ticks!).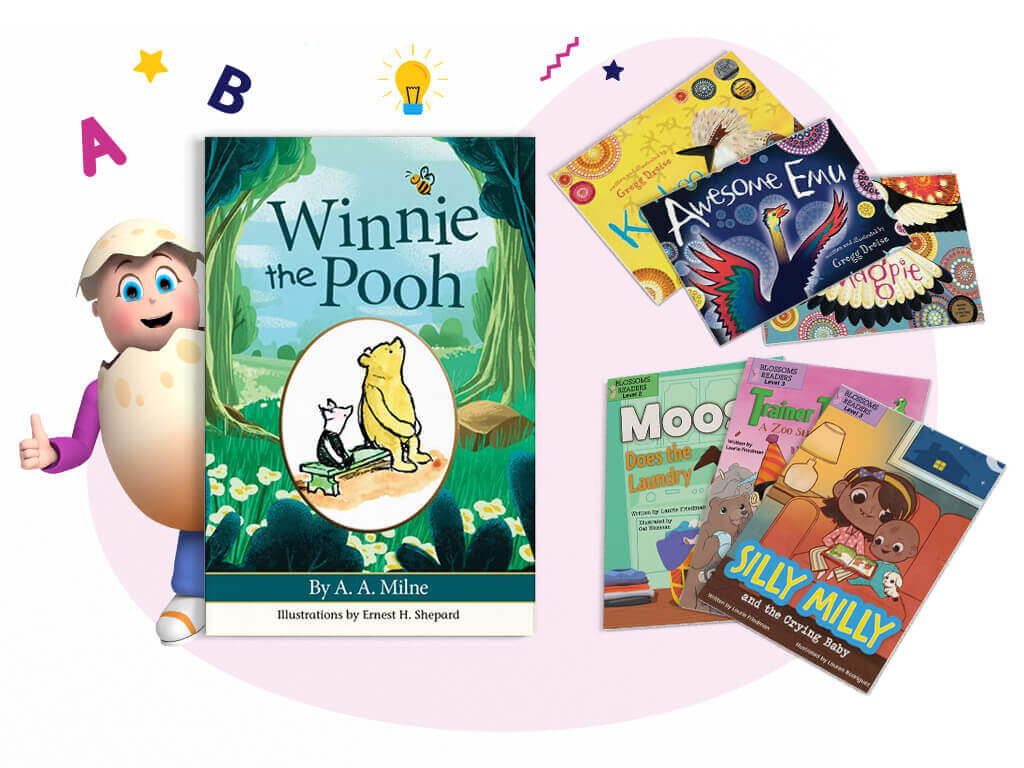 Reading Eggs also gives you access to an ever-expanding collection of over 3,500 online books!
2. Share drafts for peer feedback
Don't saddle yourself with 30 drafts for marking. Peer assessment is a better (and less exhausting) way to ensure everyone receives the feedback they need.
Why? Because for something as personal as creative writing, feedback often translates better when it's in the familiar and friendly language that only a peer can produce. Looking at each other's work will also give students more ideas about how they can improve their own.
Scaffold peer feedback to ensure it's constructive. The following methods work well:
Student rubrics
A simple rubric allows students to deliver more in-depth feedback than "It was pretty good." The criteria will depend on what you are ultimately looking for, but students could assess each other's:
clarity
ideas
use of language.
Whatever you opt for, just make sure the language you use in the rubric is student-friendly.
Two positives and a focus area
Have students identify two things their peer did well, and one area that they could focus on further, then turn this into written feedback. Model the process for creating specific comments so you get something more constructive than "It was pretty good." It helps to use stems such as:
I really liked this character because…
I found this idea interesting because it made me think…
I was a bit confused by…
I wonder why you… Maybe you could… instead.
1. The editing stage
Now that students have a draft and feedback, here's where we teachers often tell them to "go over it" or "give it some final touches."
But our students don't always know how to edit.
Scaffold the process with questions that encourage students to think critically about their writing, such as:
Are there any parts that would be confusing if I wasn't there to explain them?
Are there any parts that seem irrelevant to the rest?
Which parts am I most uncertain about?
Does the whole thing flow together, or are there parts that seem out of place?
Are there places where I could have used a better word?
Are there any grammatical or spelling errors I notice?
Key to this process is getting students to read their creative writing from start to finish.
Important note: if your students are using a word processor, show them where the spell-check is and how to use it. Sounds obvious, but in the age of autocorrect, many students simply don't know.
A final word on teaching creative writing
Remember that the best writers write regularly.
Incorporate them into your lessons as often as possible, and soon enough, you'll have just as much fun marking your students' creative writing as they do producing it.
Need more help supporting your students' writing?
Read up on how to get reluctant writers writing, strategies for supporting struggling secondary writers, or check out our huge list of writing prompts for kids.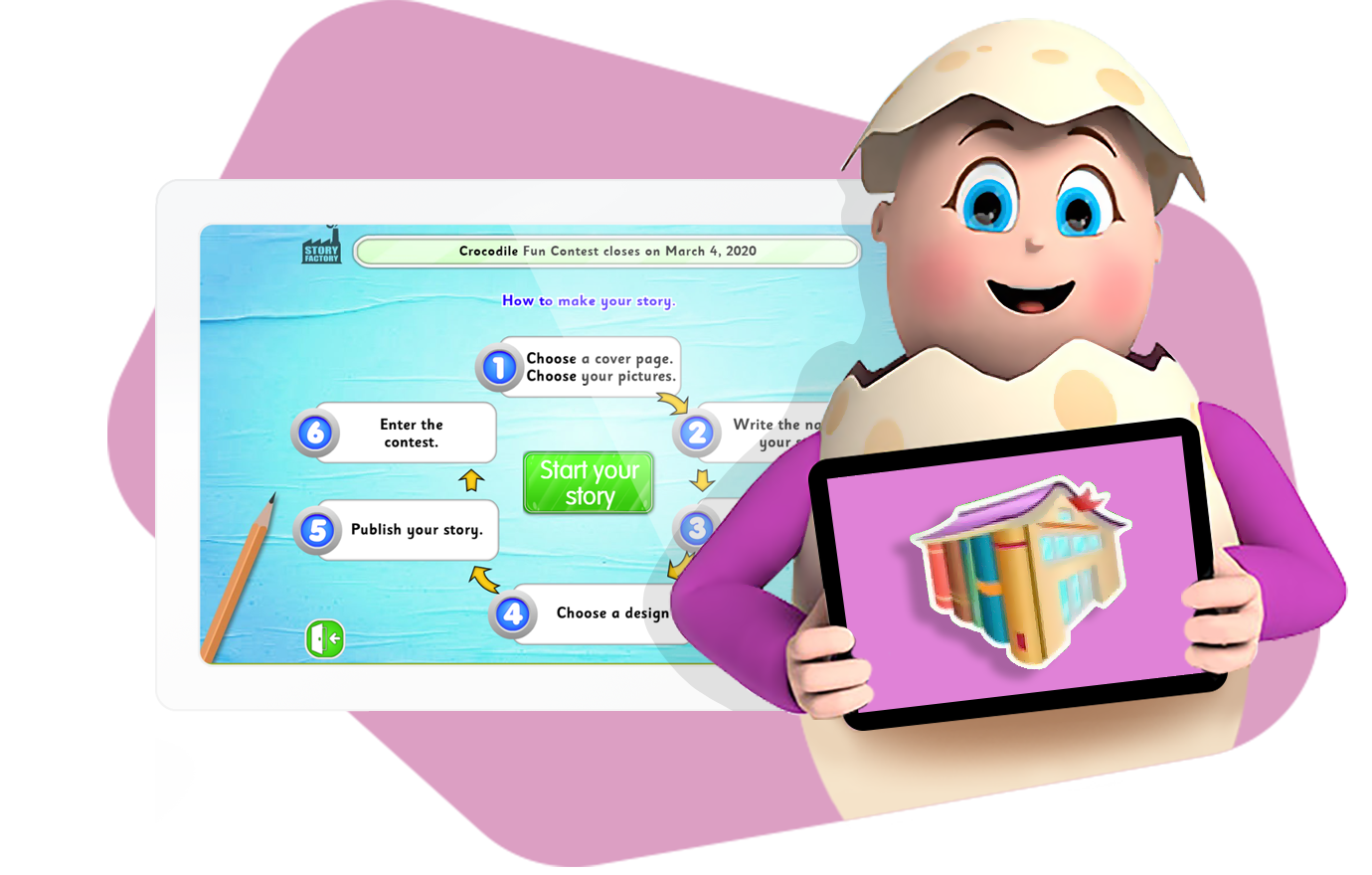 Watch your students get excited about writing and publishing their own storybooks in the Story Factory