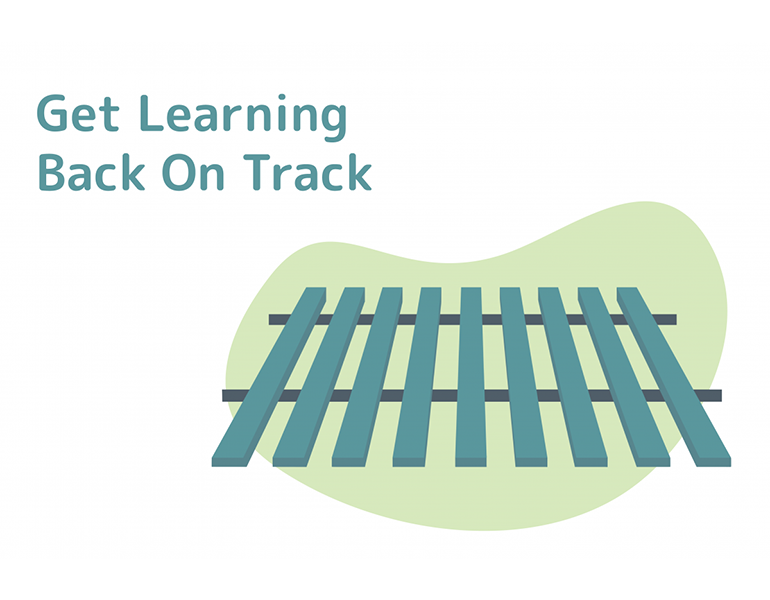 While returning to the classroom marks a welcome return to normality, it's hard for teachers not to feel anxious about the learning that lies ahead.
Learning loss, disengagement and impossibly compacted curricula are just a few of the challenges that will greet us as we welcome our students back.
Take the following steps to make the transition easier for yourself and your students. You'll be able to ease them back into learning without creating extra work for yourself.
Use formative assessment to determine required learning
Formative assessment marks the first and most important step of the return to school. It will fill you in on student progress and alert you to any gaps or areas that have been neglected during the shutdown period. These insights will inform your planning for the remainder of the year.
Curriculum-aligned digital programs such as Mathletics can do this for you. Here's how you use them for formative assessment:
Select the curriculum material that you wish to test students on. For example, if your Year 6 students were working on fractions during the shutdown, you could choose a Year 6 fractions lesson in Mathletics to get a sense of their understanding.
Assign the lesson or activity to the whole class (this process is automated, so all students receive the activity at once).
Give students time to complete the activity.
Consult the data in 'Student Progress' to see student results at a glance. Based on this you can assess your students' levels of understanding for the topic.
Keep formative assessment accessible and engaging
Whatever formative assessment method you choose, keep it low-stakes, engaging and accessible. Handing students an intimidating assessment item in their first week back will only add to their anxiety around returning to learning. Consider the following:
Exit tickets
Peer assessment
Self assessment or reflection
Gamified assessments, such as quizzes
Our own products are designed as engaging alternatives to traditional pen and paper assessments. They are gamified, so students are rewarded for learning and pushed to challenge themselves in interactive fantasy environments. This means students don't feel the pressure of an 'assessment', even though their engagement with the programs provides you with real-time feedback on their learning.
Adapt your plans and assign priorities
Once formative assessment has given you an overview of student progress, it's time to adapt existing plans to account for the gaps and lapses in your students' learning. Use the following strategies.
Discuss curriculum priorities with colleagues
This will make for a unified approach across the department and it also allows you to talk to the teachers who will be responsible for your students next year. They can inform you of which skills are essential prerequisites and which can be feasibly recovered via a 'crash course' at the start of the next academic year.
Backward map the learning
Plan in reverse to tackle these priorities. Start from the end learning goal (often this takes the form of a summative assessment) and then create a flexible plan for each unit of class time that gets you there.
Plan for more time than you think you will need
Replace some of the time that would be spent on introducing new content and teacher-led instruction with self-paced revision opportunities, catch-up classes and Q&A sessions.
Encourage students to keep learning at home
The classroom might be back in action, but don't let go of at-home learning just yet. Your students will catch up to the curriculum much more quickly if they keep learning outside of the classroom, too.
Set achievable homework targets using a platform such as Mathletics or Reading Eggs. You could assign specific tasks for homework each day, or simply allow students to complete all the lessons in a unit over a set period of time. Given that each program is broken up into short, fifteen-minute lessons, it's easy to set daily goals for learning that don't leave your students feeling overwhelmed. Instead, the engaging, gamified designs of these platforms will have your students excited to log on each day.
Automate where possible
Now, more than ever, our students need face-to-face teaching to get back on track.
But it's difficult to give our best in the classroom when so many other tasks compete for our time.
Harness technology to automate these tasks and you will have much more time to devote yourself to student support.
For example, our products at 3P take the busywork out of:
marking — whenever your students complete a lesson or assigned activity in any of our programs, it's marked automatically.
homework — choose homework from a range of curriculum-aligned lessons, activities and printable worksheets in each of our programs. With just a few clicks you can assign these ready-made resources to individual students, groups or the whole class.
progress tracking — our programs log both student results and student activity, so you can see at a glance whether a student has spent time on the program and which curriculum areas might need extra support in class.
differentiation — all of our programs allow you to group students according to ability level, so that you can easily assign differentiated activities without having to create and print multiple work sets.
engagement and motivation — the gamified design of our programs has been developed for maximum student engagement and reward. For example, students get a printable certificate when they achieve 1000 points in Mathletics and can redeem points to dress up their personal avatar.
Check out some other ways to streamline your teaching here. They will save you time and energy, which you can reinvest into supporting your students at a time when they need it most.