Book a demo of Mathletics for your school and be in the running to win…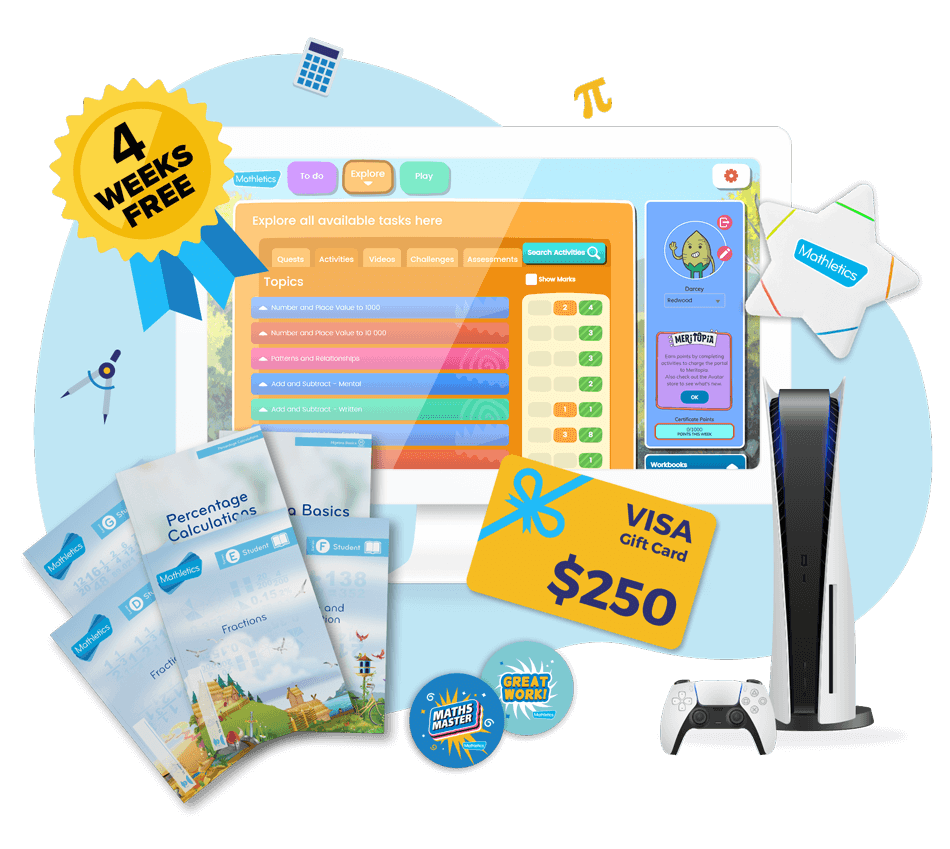 1 of 3 Fundraiser and School Goodie Packs!
Find out how you can use Mathletics to make maths every students' favourite subject with a personalised one-on-one or school demo and you could be a lucky winner of one of our mega back-to-school Fundraiser and School Goodie Packs.
Fundraiser and School Goodie Pack includes:
PS5, perfect to auction off at your next fundraising event
$250 VISA gift card, so you can stock up on all your back-to-school needs
4 weeks free access to Mathletics
Reading Eggs book pack
And more school goodies!
Find out how Mathletics can…
Reach every learner – with hundreds of resources, activities and games for students aged 4-14, there's something for every level of learner.
Save teachers time – with assisted marking, hundreds of maths resources and lessons, Mathletics does some of the heavy-lifting so you can focus on your students.
Provide detailed reporting – track student progress on a class and individual level to help create lesson plans and learning paths.
Captivate students – Mathletics uses gamified learning to engage and challenge students to achieve their best while having fun.