Sample Reading Eggs eBook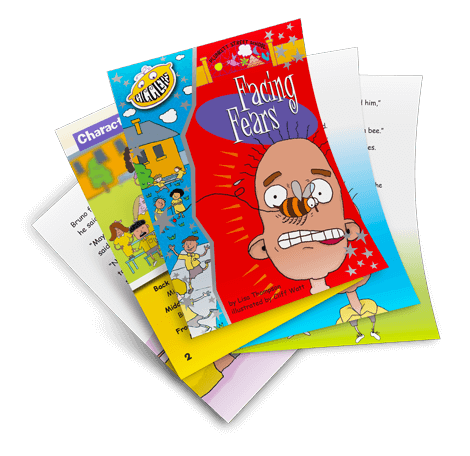 For ages 8-13
This story makes for great reading practise but also doubles as a fantastic resource to help students learn about fears, feelings, and anxiety – topics that can often be tricky to teach. ​
It'll help you start class discussions about these types of situations and get the class talking about the support and actions that can be taken to get through them.
eBook: Facing Fears
Bruno has a fear of bees and has a close encounter with one in the playground. How do his class and his teacher react? What do they find out about fears? ​
Fiction​
Reading age: 8
Lexile Level: 500​