Mathseeds Pot Plant Project Kit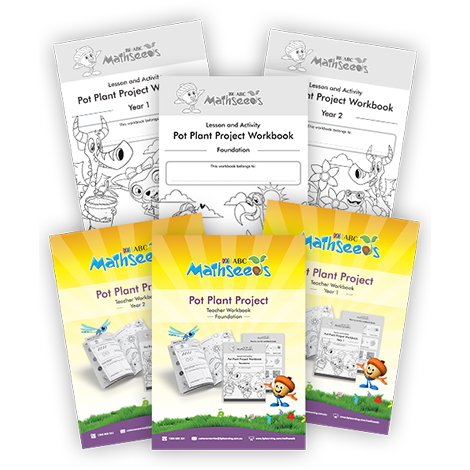 Our Mathseeds Pot Plant Project kit is a fantastically unique and
exciting way for lower primary students to develop a love of
maths, while working on en enjoyable plant growth class project.
With your support and guidance, your students will embark on
a phenomenal journey, where not only will they build fundamental
numeracy skills, but will learn how to work well in a team.
What's included in this awesome kit?
Teacher Guide
This contains all the essential information, lesson plans and
key tips needed to guide your students through this project.
Student Workbooks
A 16-page activity book that students will progress through
as they work on this fun project.
Materials List
Additional items you'll need to collect to complete this
project (don't worry, they are all easy to source!).
4-week free trial of Mathseeds
(4-week free access is only available to schools without
a current subscription to the program.)