Education software for
distance teaching and learning
Keep your students engaged with learning, wherever they are.
Keep learning seamless, frictionless,
and meaningful. Here's how:
Assign meaningful work
from wherever you are
Tailor learning experiences to your students by class, group or individual learner to ensure their education remains meaningful while you're apart.
Stay connected with
your students progress
and learning
Automated marking and reporting, and engagement and completion data gives you the insight you need to guide your students in their learning journeys.
Maintain students' learning focus, momentum and engagement
Assign relevant activities, games, and resources at the right level and ensure your students are rewarded for their effort and don't suffer learning loss.
Ready to use on desktops,
laptops and tablets
Students can get access to any of our programs
on a huge range of devices all day, every day
Our range of software has you covered
for mathematics, literacy and science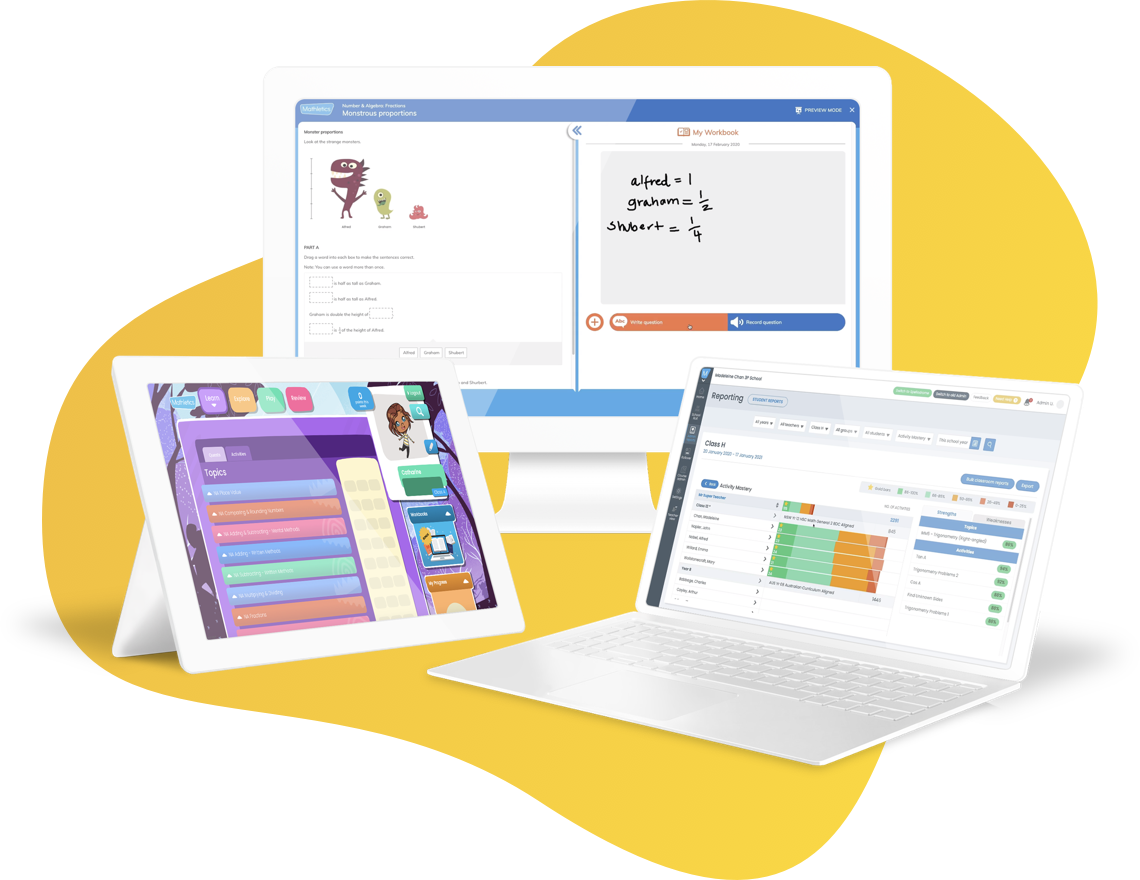 For early to secondary learners
Mathletics
For ages 4-16
The world's most engaging mathematics program.
Find thousands of activities to develop students'
practice, fluency, and critical thinking skills.
Available worldwide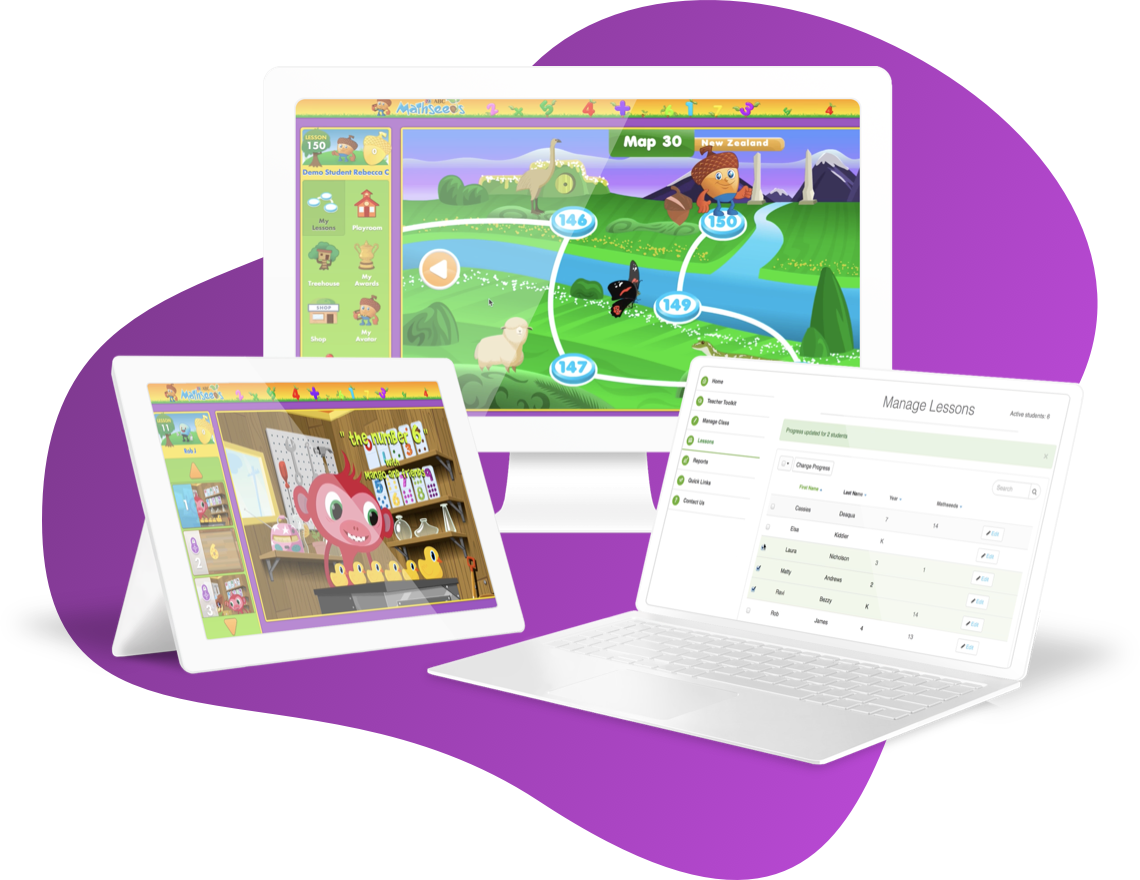 For early learners
Mathseeds
For ages 3–9
Mathseeds develops beginning numeracy skills with captivating activities covering number sense, addition, subtraction, and multiplication.
Available worldwide
For all learners
Readiwriter
For ages 5-12
Readiwriter Spelling is the only spelling program
that delivers a rich understanding of spelling in an
engaging way.
Available worldwide.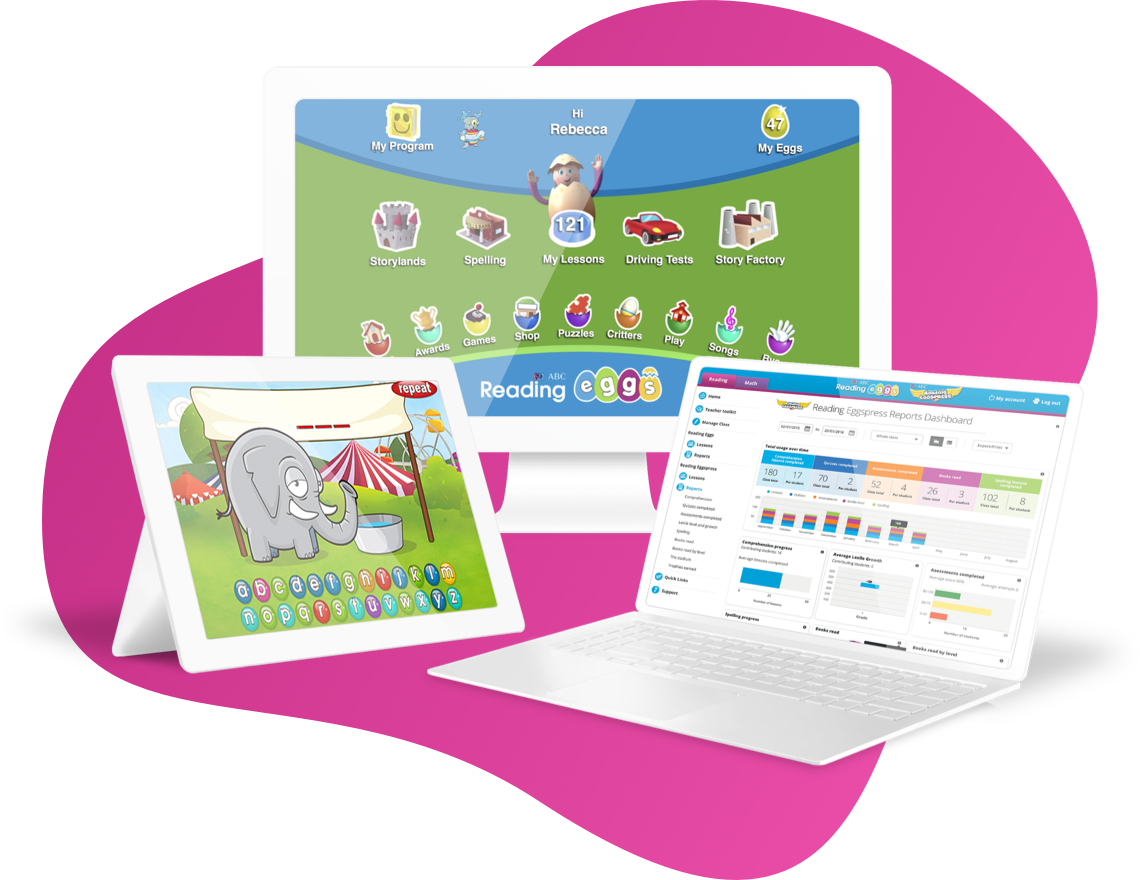 For early learners
Reading Eggs
For ages 5–13
Reading Eggs was designed to entertain and engage
young minds with reading and literacy. Packed with
ebooks, activities and resources, Reading Eggs
opens the world of reading to students of all skill levels.
Available worldwide (excluding USA and Canada)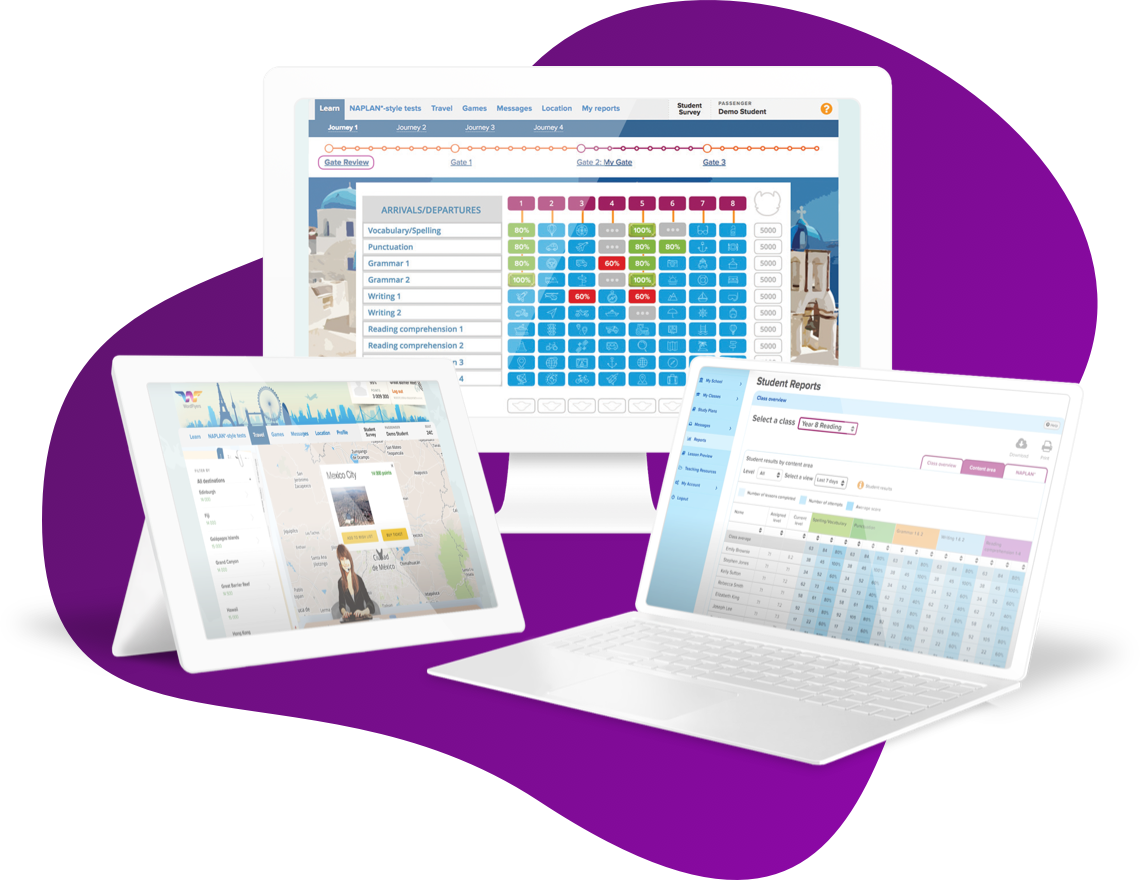 For secondary learners
Private: WordFlyers
For ages 12–16
WorldFlyers is the critical literacy program designed to
reinforce, strengthen and build literacy skills, as well
as develop students' confidence to use them.
Available in AU, NZ, LATAM and Caribbean
Make distance education meaningful
for students and simple for you
It all starts here. Claim your 4 weeks of free access
to any of our online learning programs below.